Off-campus Tutors
---
Since the new semester of 2022, Qingdao Pegasus School has planned and established a team of off-campus tutors on the basis of the existing academic teachers, program leaders and administrative operation teams in order to achieve a more comprehensive development of students, which is an innovative measure of the school in academic development and student training to promote the improvement of students' comprehensive quality.
The school looks for elite people who have attainments in professional fields from students' parents to form an off-campus tutor team covering science, business, finance, culture and other fields. Through scientific thinking, cultural integration, and career development guidance, Pegasus students can develop more comprehensively and with higher quality and become truly global citizens with international vision and professional talents.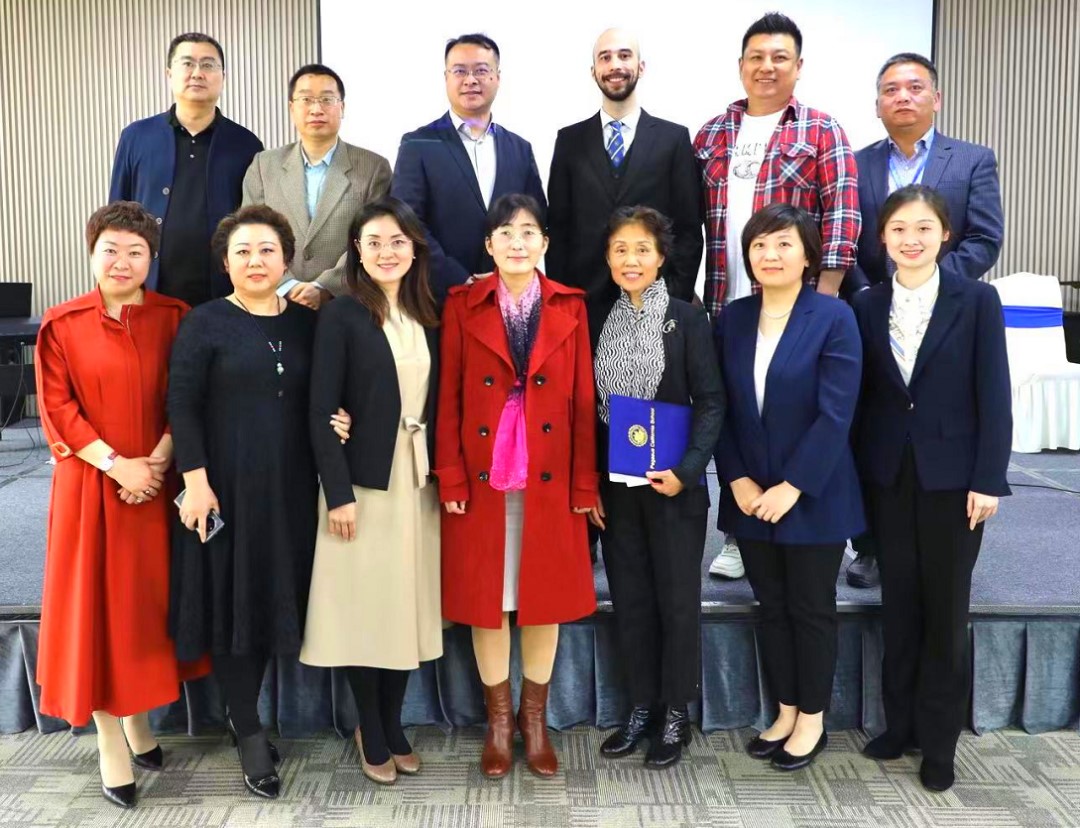 ♦博格思学校首届校外导师团成立♦
Introduction to the first batch of outstanding off-campus tutors
Scientific-thinking tutors
▼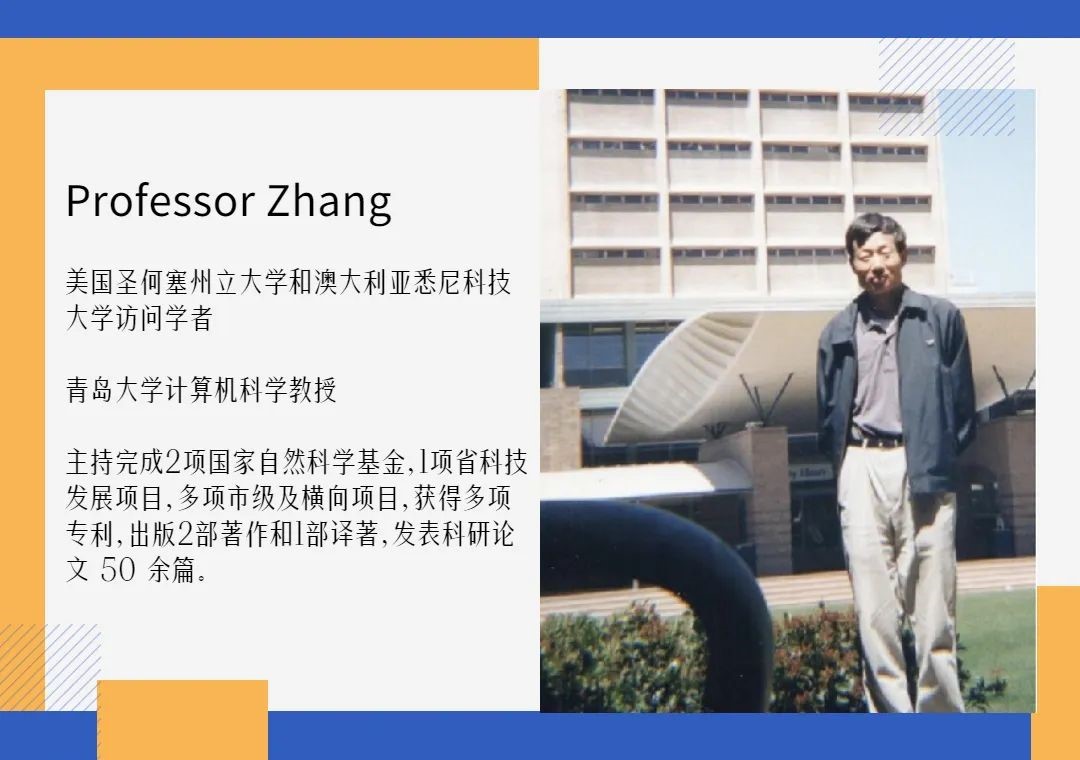 Visiting Scholar of San Jose State University, US
Visiting Scholar of University of Technology Sydney, Australia
Professor of Computer Science, Qingdao University
Professor Zhang has presided over 2 projects under the National Natural Science Foundation of China, 1 provincial science and technology development project and various municipal and horizontal projects, obtained a number of patents, published 2 books and 1 translation work as well as over 50 scientific research papers.
PhD, Academy of Mechanical and Vehicle Engineering, Beijing Institute of Technology
Lecturer, Academy of Mechanical and Automotive Engineering, Qingdao University of Technology.
The research fields of Doctor Zhang involve intelligent robot design and control, intelligent vehicle electronic control, AI, VR technology (automotive dynamics, automotive CAD/CAE), virtual prototype, product digital design, vehicle dynamics simulation; She has presided over more than 30 scientific research projects, published more than 40 papers; guided more than 20 scientific and technological innovation projects for college students .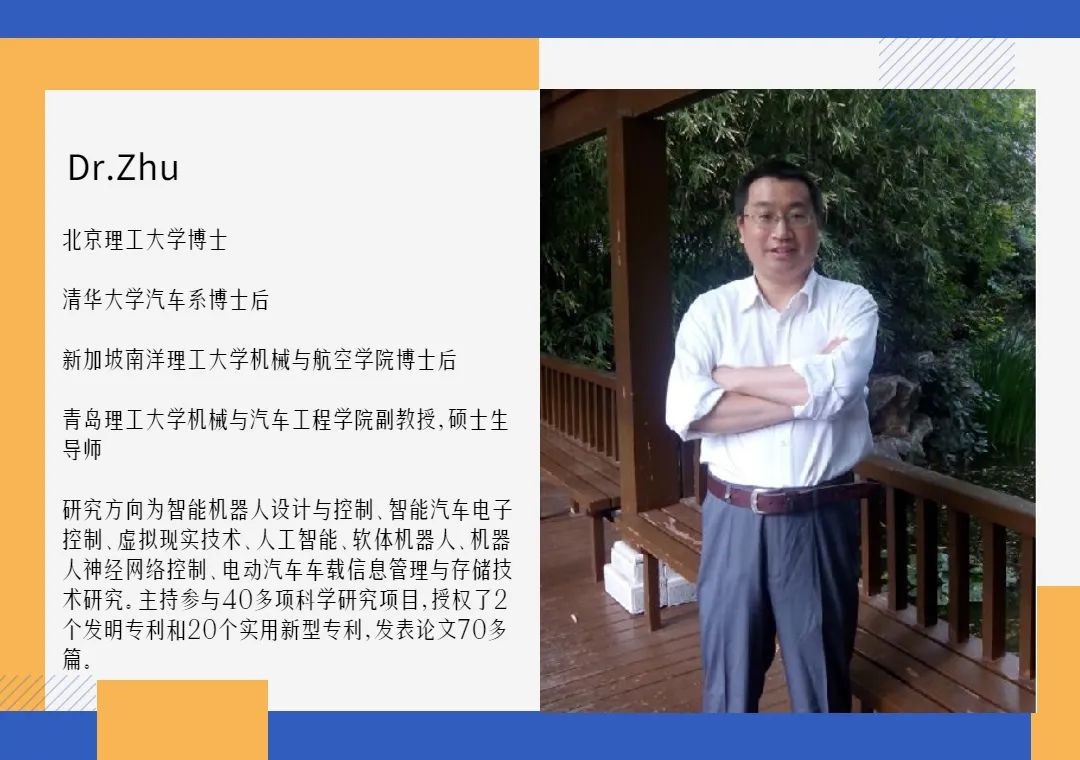 PhD, Beijing Institute of Technology
Post-doctoral, Department of Automotive, Tsinghua University
Post-doctoral, Academy of Mechanical and Aeronautics, Nanyang Technological University, Singapore
Associate professor & master tutor, Academy of Mechanical and Automotive Engineering, Qingdao University of Technology,
The research fields of Doctor Zhu involve intelligent robot design and control, intelligent vehicle electronic control, VR technology, AI, soft robot, robot neural network control, electric vehicle on-board information management and storage technology research, wireless data acquisition and control technology research. He has presided over more than 40 scientific research projects, holds 2 invention patents and 20 utility model patents; published more than 70 papers.
Business and economy management tutors
▼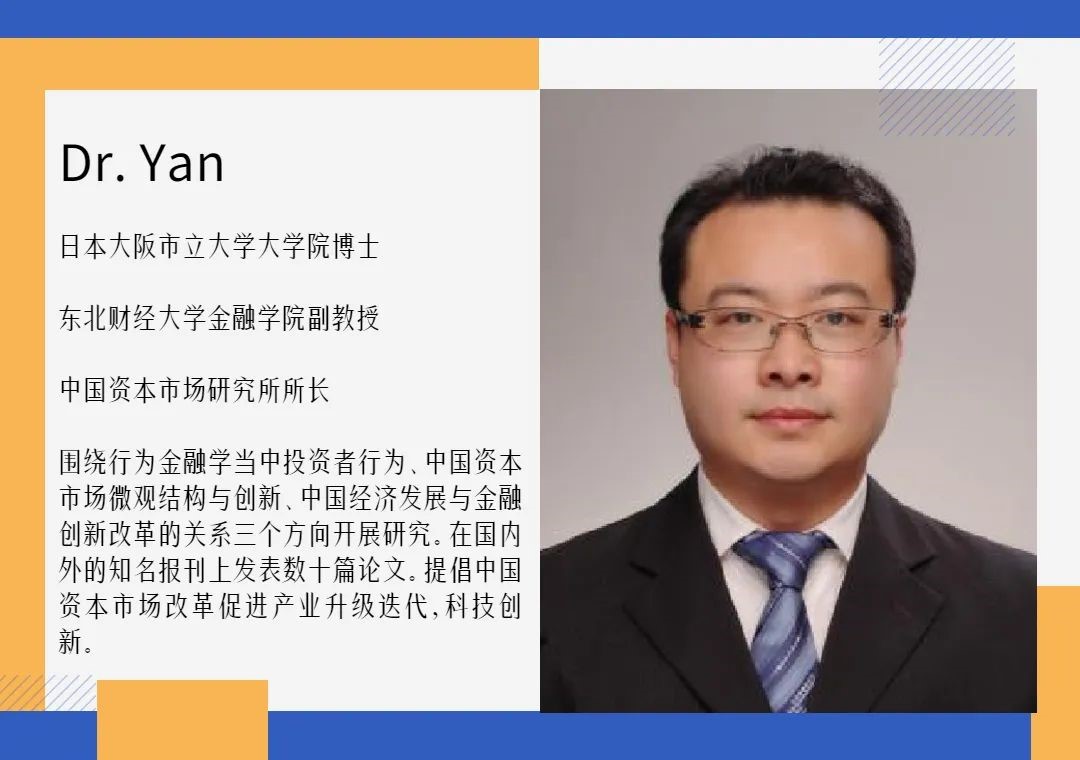 PhD, Osaka City University, Japan
Associate Professor of the Finance Academy, Dongbei University of Finance and Economics
Director of China Capital Market Research Institute.
The research of Doctor Yan involves in the investor behavior in behavioral finance, the micro-structure and innovation of China's capital market, and the relationship between China's economic development and financial innovation & reform. He advocates the reform of China's capital market to promote industrial upgrading and technological innovation, and has published dozens of research papers in various well-known newspapers.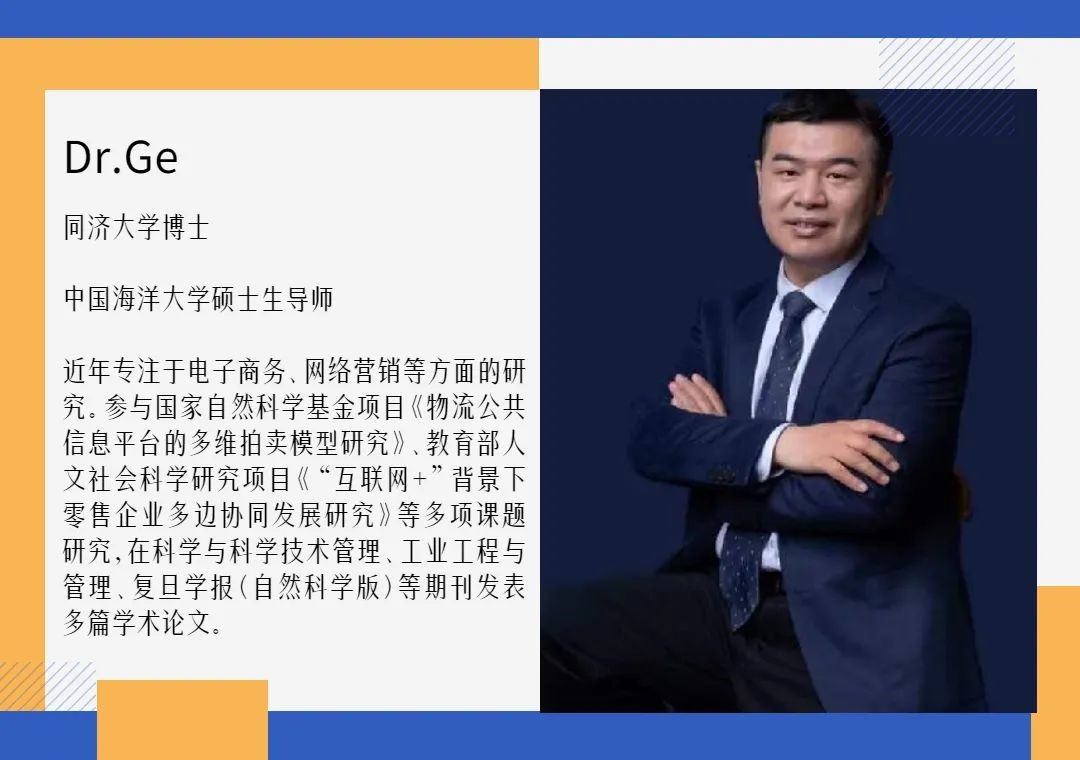 PhD, Tongji University
Master Tutor, Ocean University of China
Doctor Ge has been focusing on the research of e-commerce and online marketing recently. He has participated in various research projects such as the
Research on Multi-dimensional Auction Model of Logistics Public Information Platform
under the National Natural Science Foundation of China,
Research on Multilateral Coordinated Development of Retail Enterprises under the Background of "Internet +"
under the Humanities and Social Sciences Research of Ministry of Education, published many academic papers in famous journals including T
echnical Management,
Industrial Engineering and Management
,
Fudan University Journal (Natural Science Edition)
, etc.
Representative achievements: multi-dimensional auction mechanism research on logistics public information platform, online marketing price dispersion and pricing strategy research, information product differential pricing strategy in the network environment, time-constrained multi-attribute online sequential auction research, the combination strategy innovation of online marketing.
Global language and cross-culture communication tutors
▼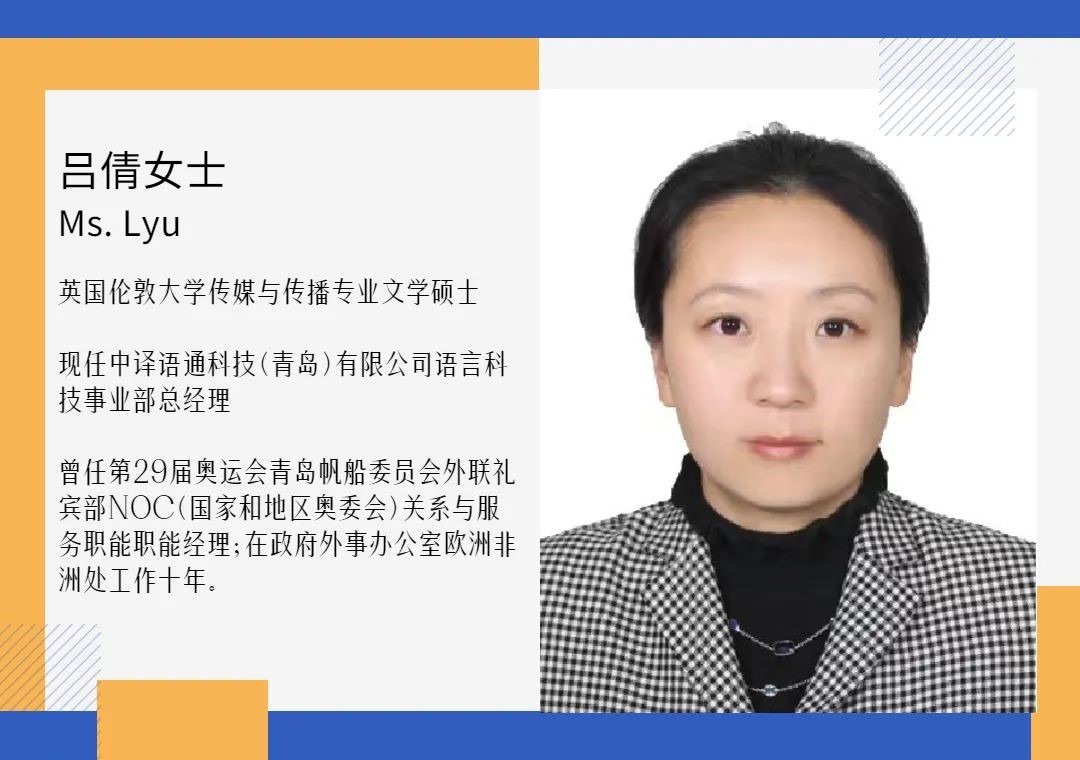 Master of Media and Communication, Department of Media and Communication, Goldsmiths College, University of London, UK
Bachelor of Arts in Journalism, Department of Journalism, Academy of Arts, Qingdao University
General Manager of Language Technology Department, GTCOM Technology (Qingdao) Co., Ltd.
Ms. Lv used to be the functional manager of the public relations and service in NOC (National and Regional Olympic Committees) of the Outreach Protocol Department, Qingdao Sailing Committee of the 29th Olympic Games, and has worked in the European and African Division of the Government Foreign Affairs Office for ten years.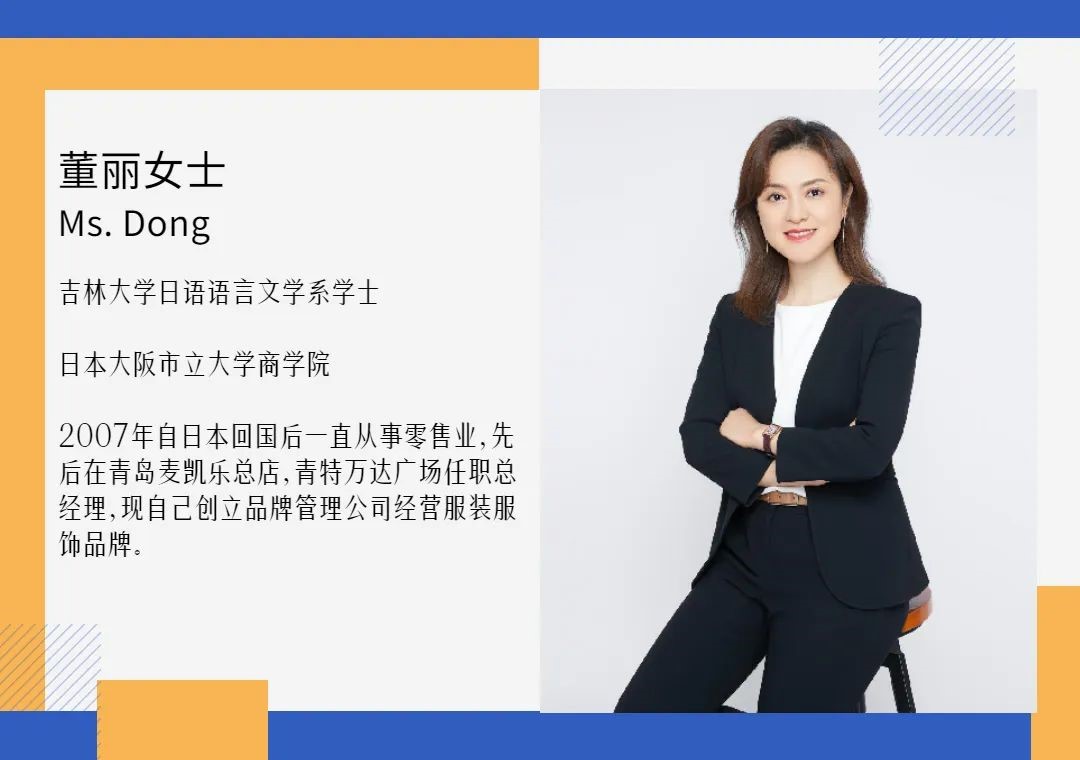 。
Bachelor of Japanese Language and Literature, Jilin University
Master of Business Administration, Osaka City University, Japan
Ms. Dong has been engaged in the retail industry since returning from Japan in 2007. She once served as the general manager of Qingdao McKayle Head Office and QINGTE Wanda Plaza, now she has created her own brand and is running a company operating clothing and apparels in Qingdao.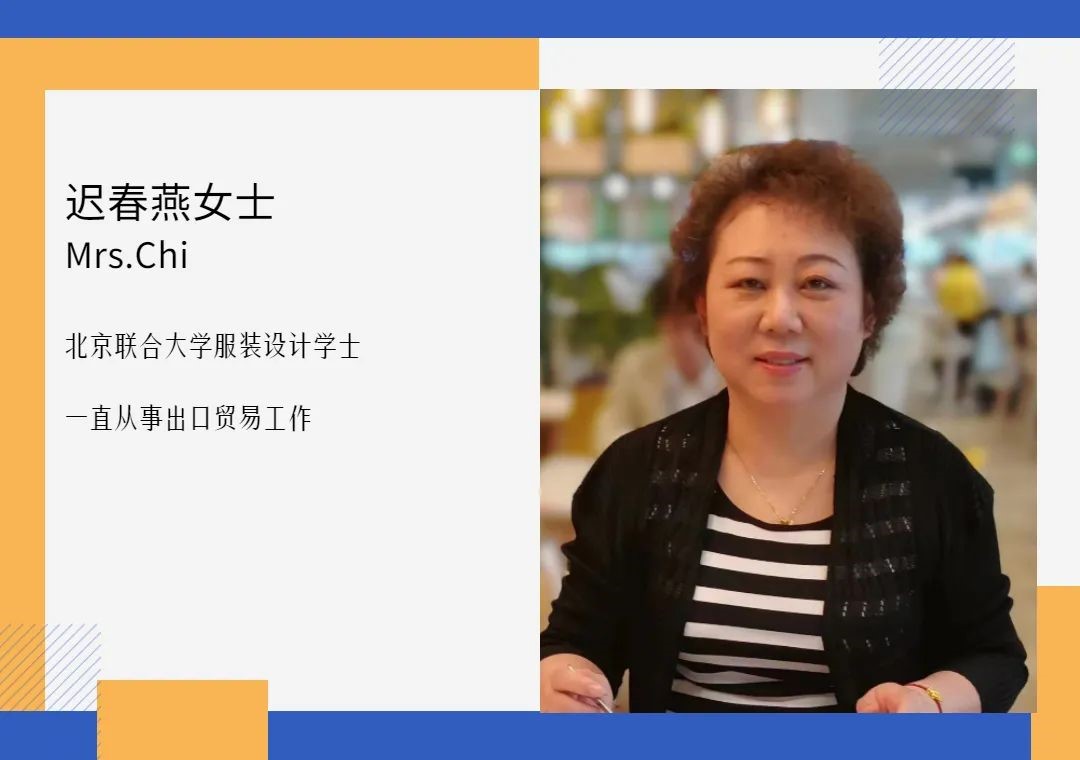 Bachelor of Fashion Design, Beijing Union University
She has been doing export trade work.
Career exploration and development tutors
▼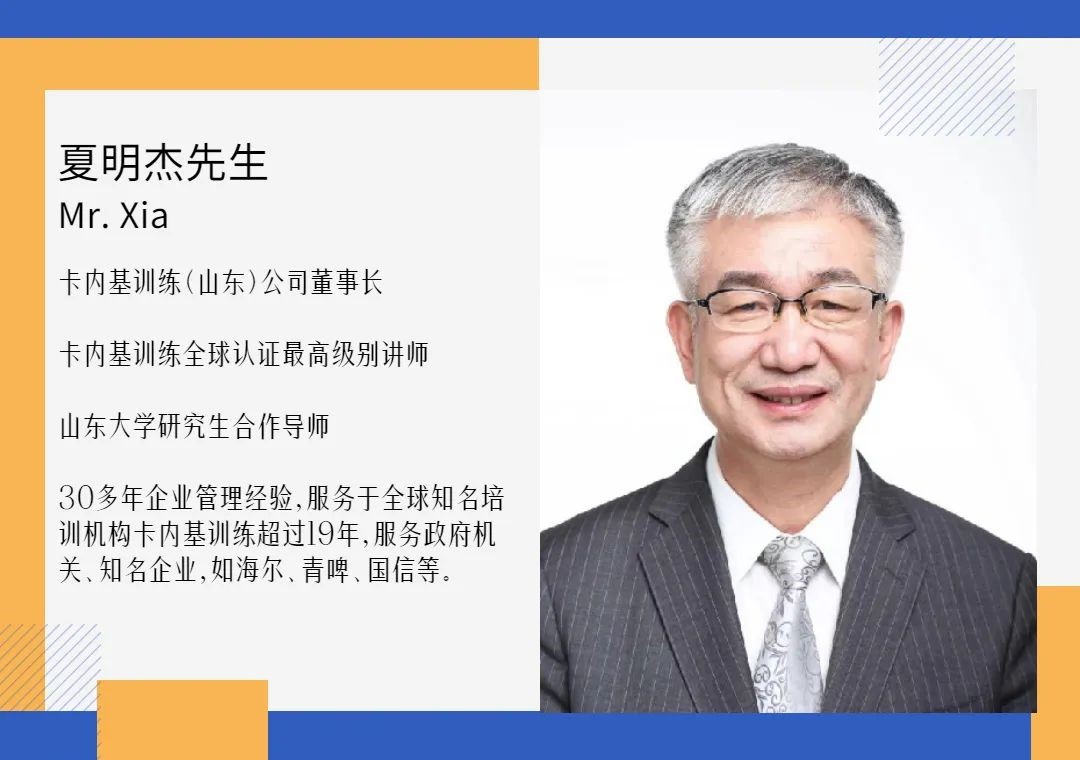 Chairman of Carnegie Training (Shandong)
Certified Global Highest Level Instructor (Carnegie Master) of Carnegie Training
Graduate Cooperation Tutor of Shandong University
Mr. Xia has been working the world-renowned training institution - Carnegie Training for more than 19 years and providing the service for various groups including government agencies, well-known enterprises such as top 500 enterprises ( Haier, Tsingtao Brewery, Guoxin, etc.). He was once engaged in the areas of education, trade, manufacturing, real estate, training and others with more than 30 years of business management experience.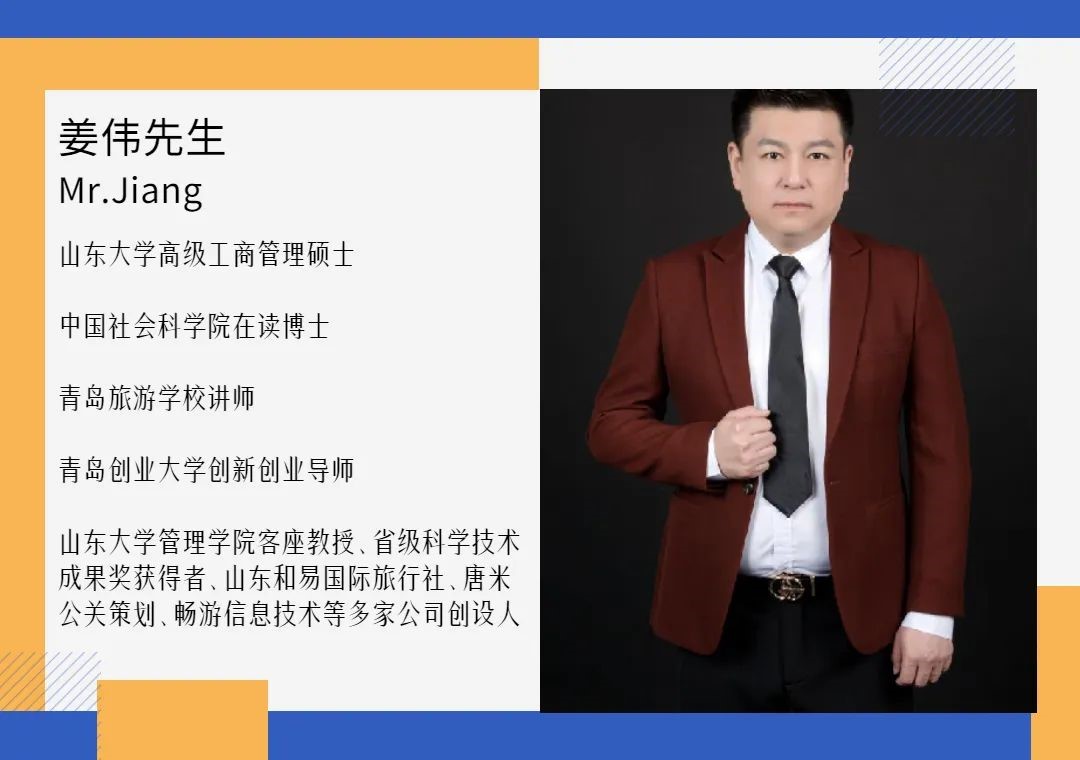 Executive Master of Business Administration, Shandong University
PhD candidate, Chinese Academy of Social Sciences
Lecturer of Qingdao Tourism School
Innovation and Entrepreneurship Tutor of Qingdao Entrepreneurship School
Visiting Professor of School of Management, Shandong University
Provincial Science and Technology Achievement Award Winner
Founder of Shandong HeYi International Travel Agency, TangMi Public Relations Planning Company, ChangYou Information Technology, etc.