CA State Treasurer Visited Pegasus
        Release Time:2023-09-14 10:05
With the arrival of the fourth industrial revolution represented by artificial intelligence, the Internet, big data and other industries are deeply integrated, and the trend of economic globalization is unstoppable. The development of the world today is a collaborative and shared development of humanity, with global talent mobility and the internationalization of higher education gradually deepening. The cultivation of international and innovative talents is the demand of the times.

On September 9th, Fiona Ma, the Treasurer of California State, and Steven Ma, a member of the Regent Selection Committee of California University and founder of Qingdao Pegasus school, gathered at Pegasus to enjoy the excellent performances of students, delivered speeches and answered questions for all teachers and students, and shared thoughts via live broadcasts on the topic of "The Enlightenment of California Department Education on International Innovation Talent Training", Looking forward to the development and cooperation of global education in the future.

Pegasus has introduced original California education to Qingdao in 2016, with the mission of "committed to stimulating the potential of every student", relying on a personalized and accompanying elite education model to share global wisdom and practice international courses. The school aims to build a bridge between Chinese students and world-renowned universities, and cultivate Chinese youth to become international talents with good humanistic qualities, solid professional foundation, broad international vision, innovative spirit and global competency.
1、The only one in China! Face to face with the California Treasurer
The day before the 39th Teachers' Day, Qingdao Pegasus School had a special guest - Fiona Ma, Secretary of Finance of California, USA.

Fiona Ma is California's first Chinese-American female treasurer. She was elected in 2018 with the highest number of votes in the history of this position.
This time, Fiona chose Pegasus as the only school to visit in China, which shows the California government's recognition and attention to Pegasus.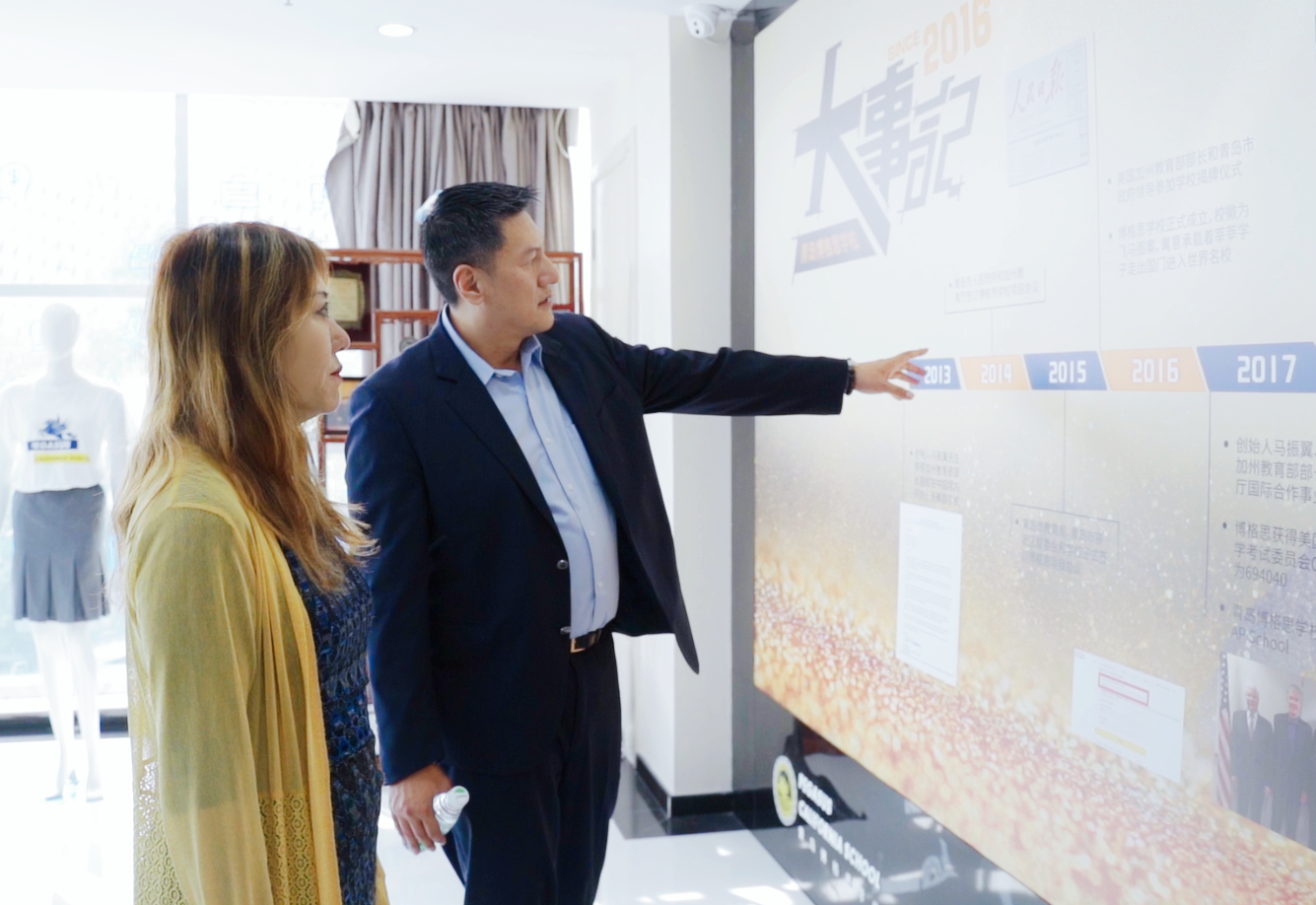 Behind the prosperity of Pegasus over the past eight years is the great dedication of a group of educators. Before the event started, Pegasus students gave Chinese-style themed fans, bookmark paintings and other small gifts carefully made by themselves in advance to the teachers to express their gratitude for their long-term cultivation and teaching.
The student-organized band performed a moving performance of "Mercury", the classical and romantic Chinese dance inherited the oriental charm, and a pipa solo attracted everyone's attention. Pegasus students gave a wonderful singing and dancing performance to the audience.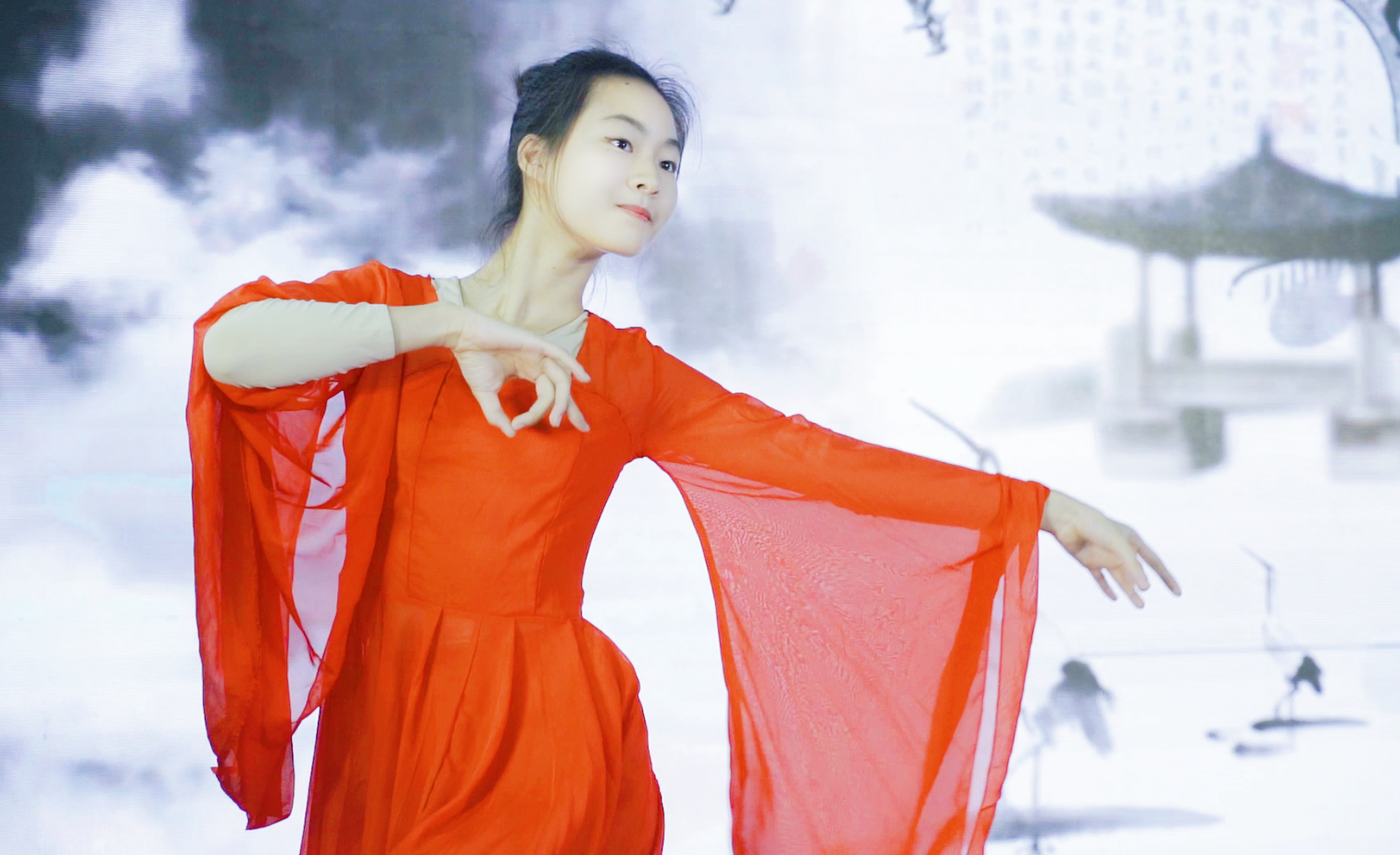 Next, three students, Andrew, Dylan and Amanda, shared their growth and progress gained from studying and living at Pegasus, as well as their experiences and feelings about the integration of world cultures in the form of Ted speeches. Ma Zhenyi, the founder of Pegasus, invited Fiona to give gifts to the performing students and extend Teacher's Day greetings to all the teachers in the school.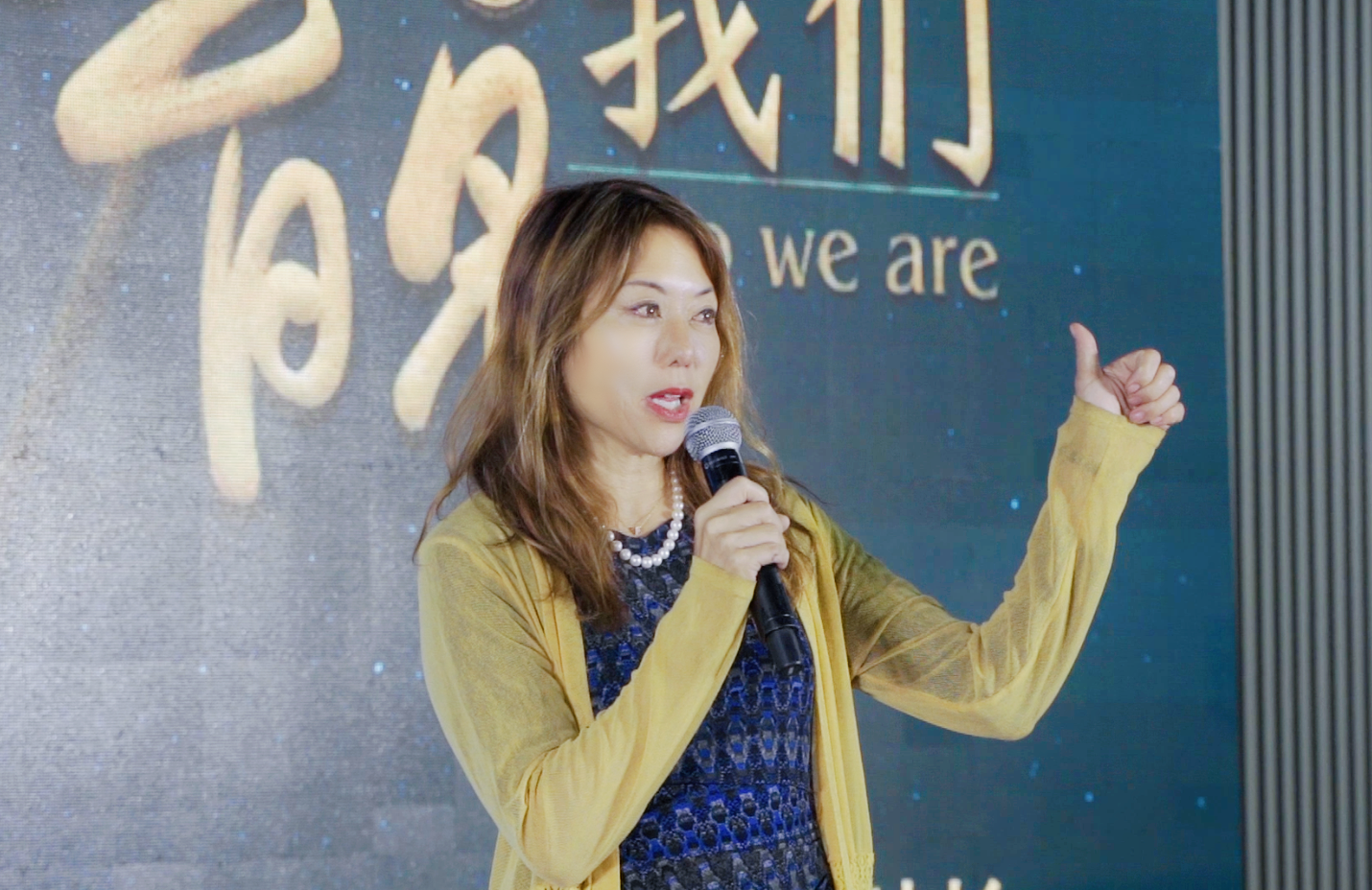 Fiona gave a wonderful speech to all Pegasus teachers and students, answered questions and interacted cordially on the spot.
On this special day, Matthew, the principal of Pegasus, presented a school gift to Fiona on behalf of Pegasus and expressed his sincere gratitude for her visit. All students, teachers and parents took the stage to take photos with Fiona, capturing this beautiful moment of historic significance to Pegasus.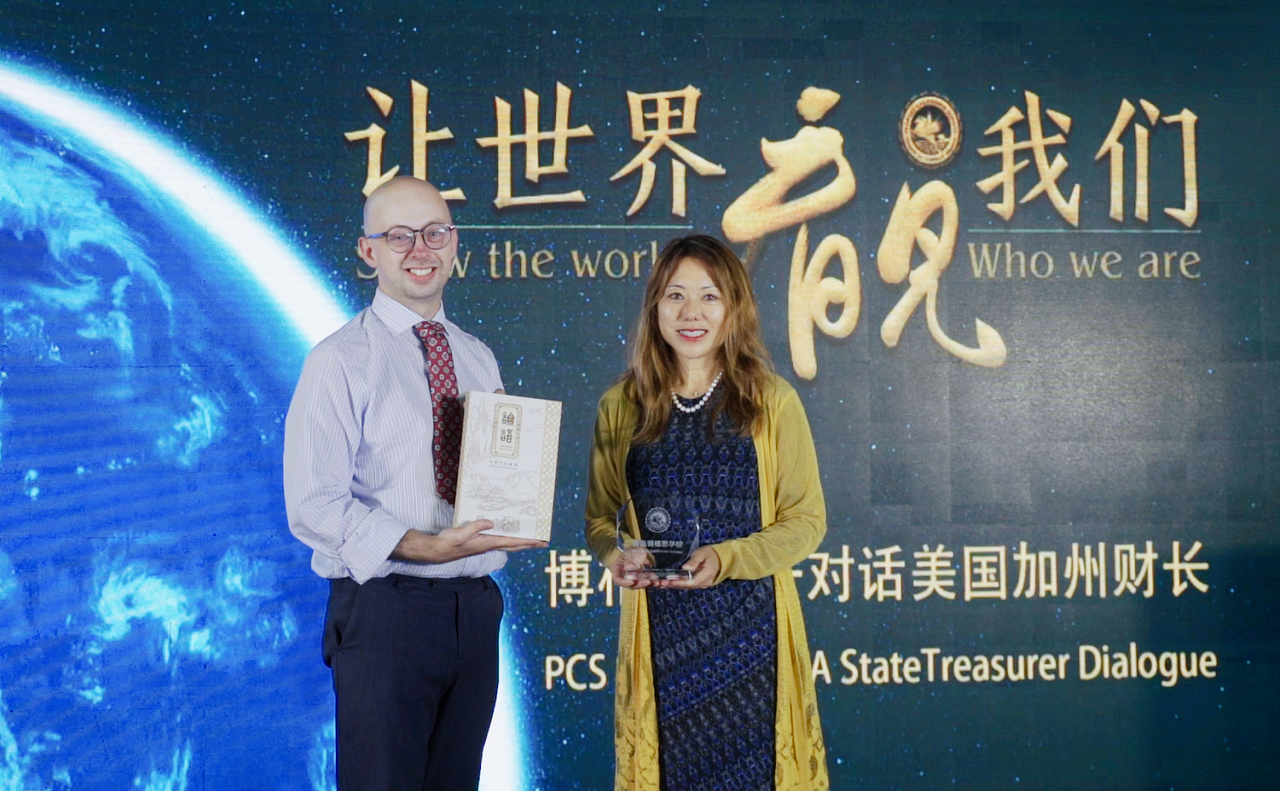 After the event, Fiona and Ma Zhenyi visited the "TopSchools" live broadcast room to discuss and exchange topics such as "How California cultivates international innovative talents", "How is California's economic environment and educational ecology", and "Suggestions for applying to California universities". Pegasus opened the live broadcast channel , allowing all the international students to understand first-hand international education information in California.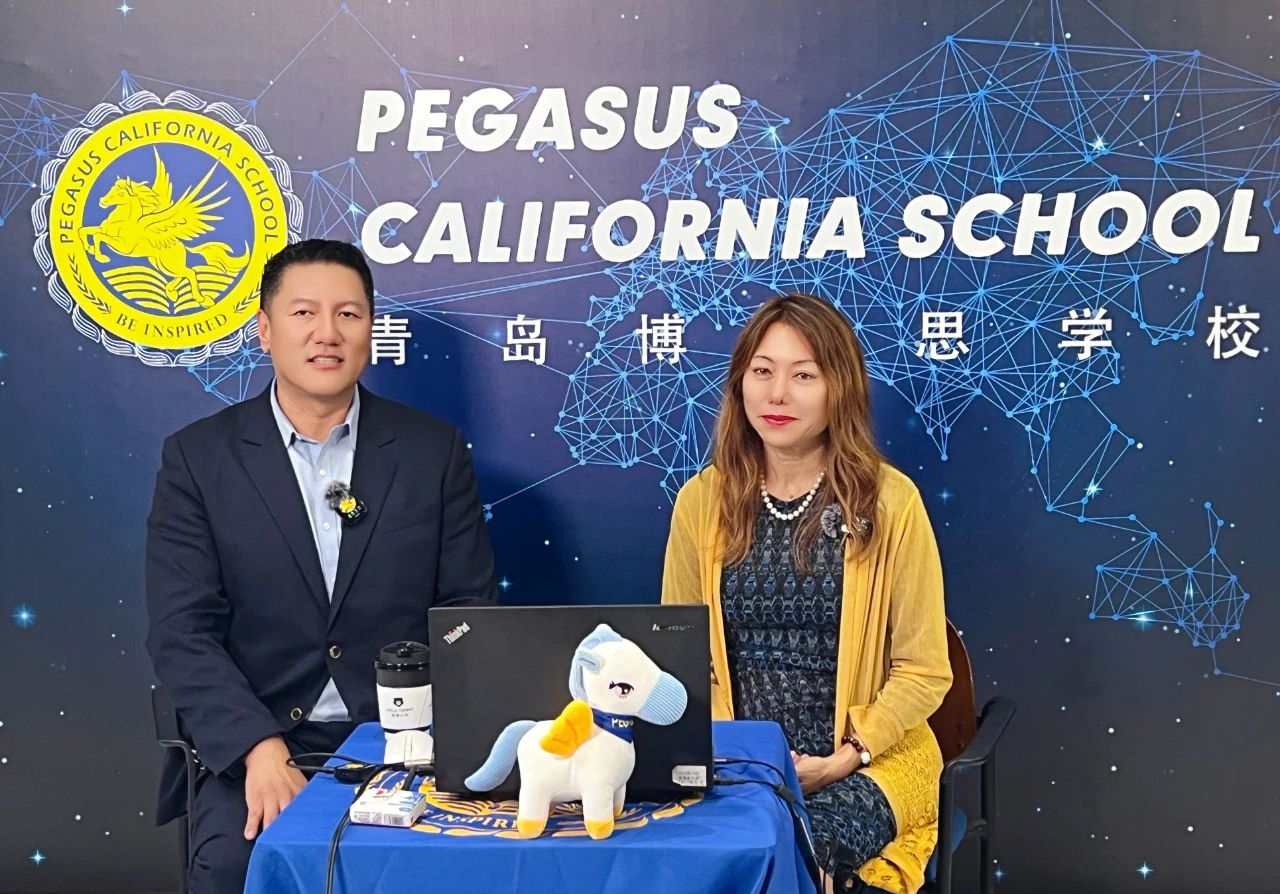 Fiona and Ma Zhenyi have worked together on many projects for over 16 years. Fiona stated that California has a good education system and resources, so she also wants to help California promote education around the world. I am honored to come to Qingdao Pegasus California School today to see many students perform and communicate with them. If they want to intern in California, they can come to me, I will provide some internship and employment opportunities

Regarding the issue of tuition fees and reduction policies for international students, Fiona stated that this term of California Governor has also made a lot of efforts to ensure that the tuition fees of California's "UC" and "CSU" public university systems do not increase. The California government will build more student dormitories, indirectly reducing their education costs through rent and textbooks. California public universities have recently started studying at some private universities, collaborating with large corporations to increase income beyond tuition fees and directly reduce tuition fees charged to students. California is very concerned about environmental protection, so students can think more about what they can do for environmental protection when applying, which is more conducive to the application.

Regarding why the original California education model was settled in Qingdao, Ma Zhenyi said that around 2013, he saw many Chinese young international students studying in California, far away from their parents, causing great costs in terms of money, spirit, and emotions. He wanted to bring California high school to China. For the cultivation of international innovative talents,
he believes that education in California is diverse and inclusive, providing individuals with enough space to allow trial and error, accommodating differences in ideas and personalities, and the combination of various factors becomes the power of innovation. The basic definition of innovation is to walk a path that others have not walked, only to be inspired, not given or transmitted, and Pegasus precisely practices education in this way.
2、Authentic California Education
According to statistics, 80% of Nobel laureates come from the United States, and the vibrant creativity and impressive achievements created by American education have inspired countless international students. In the US news global rankings, approximately 50% of the top 100 universities are from the United States.

Taking California, the largest state in the United States, which has nurtured world-renowned universities such as Stanford University, California Institute of Technology, and the University of California, Berkeley, as an example, according to data from the 2022 Open Doors Report, as the most popular state and city for international students, California ranks first with 134000 international students..
Obviously, American education, represented by California education, is more favored and recognized by the development of the times. Qingdao Pegasus School was established under the authorization of the then Secretary of Education of California, and has been highly recognized by California officials.
The visit of California Treasurer Fiona to Pegasus this time is one of the few honors in Shandong and even across the country. This is also due to Pegasus' insistence on introducing authentic American education into Qingdao.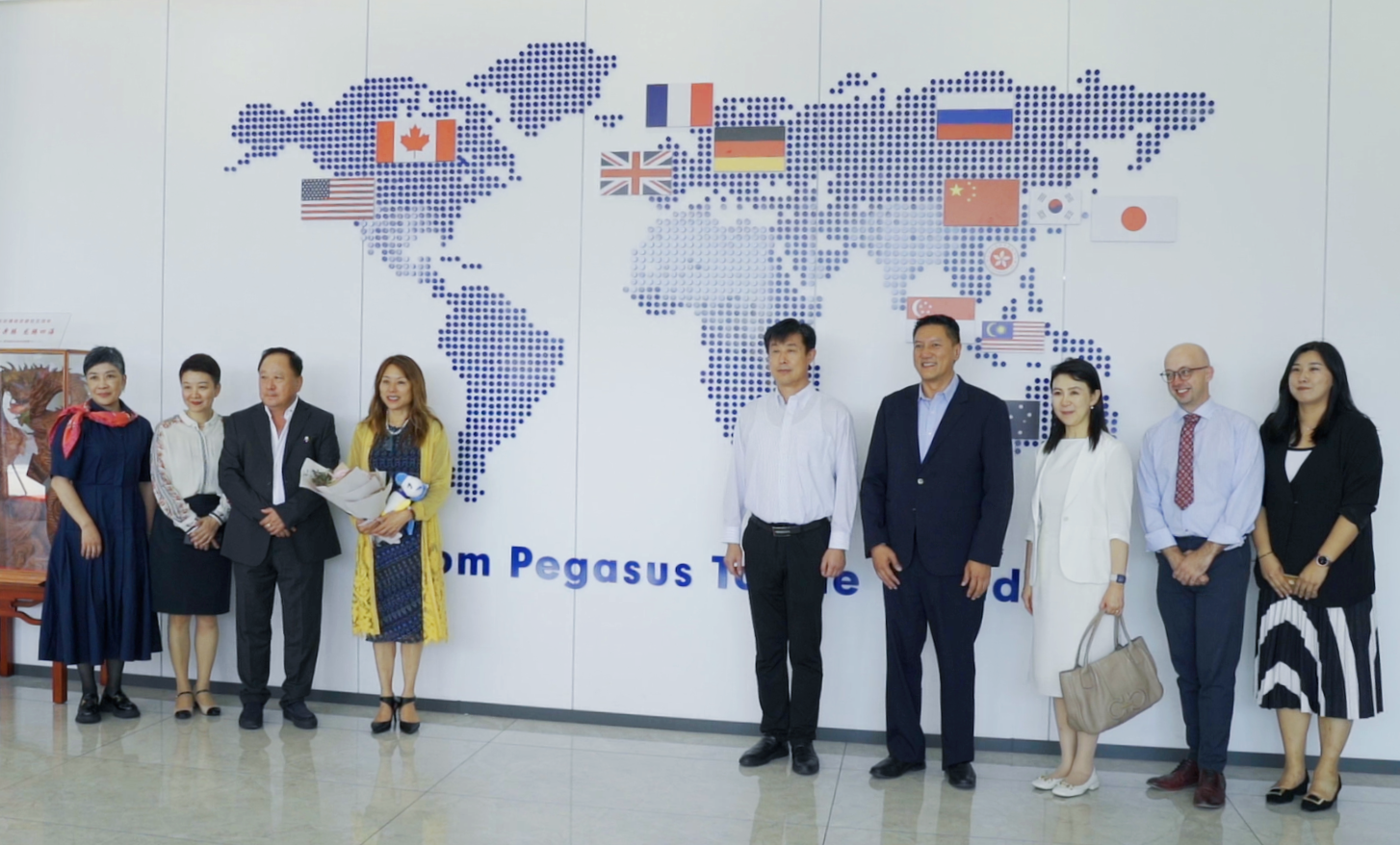 Founder of Pegasus, Ma Zhenyi, graduated from the University of California, Berkeley, ranked 4th globally. He served as the Secretary of the International Education Division of the California Department of Education and the Secretary General of the Asia Pacific Affairs Committee. Currently, he serves as a member of the California University Regent Selection Committee. Ma Zhenyi believes that every child has innate talents. As an educator, the most important thing is to teach them according to their aptitude, discover their shining points, and thus tap into their potential and enthusiasm.

And this is the core thread that runs through the Pegasus education system - helping every student clarify their direction in life and equipping them with the abilities they need to pursue their dreams.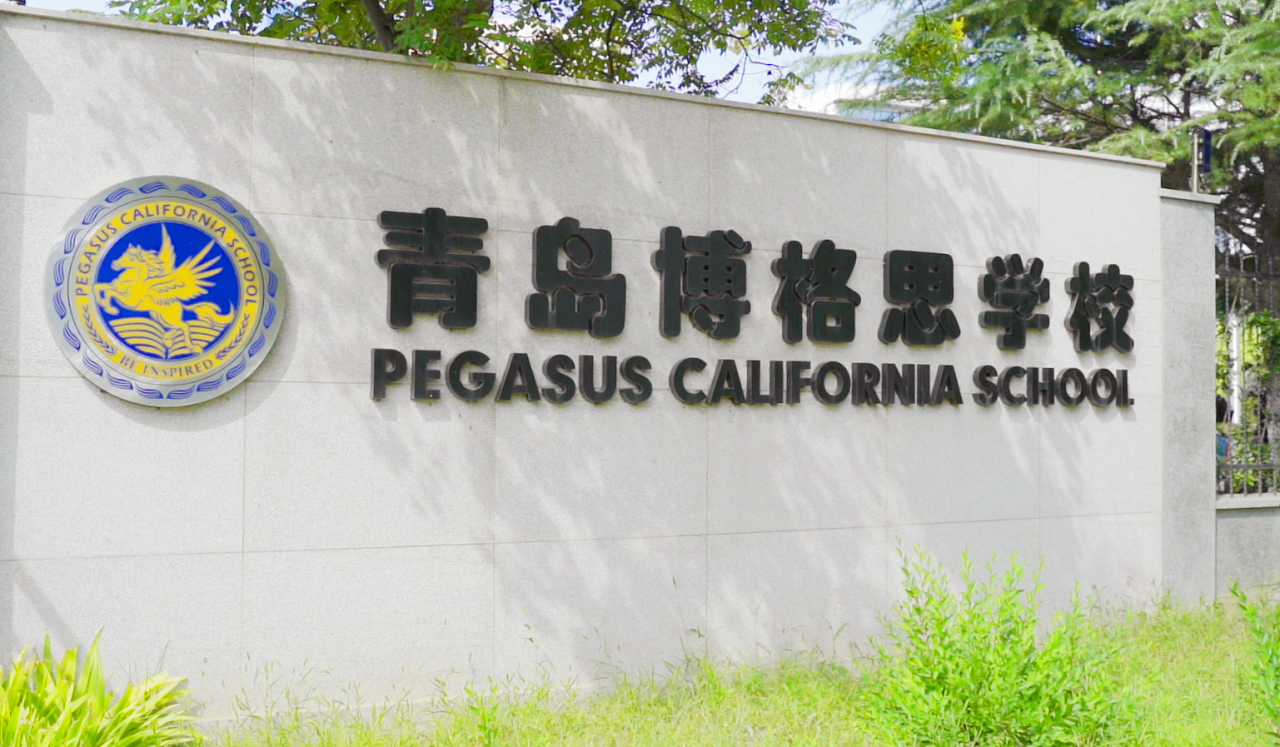 Relying on the official support of the California high school system in the United States,
Pegasus adopts the authentic American high school system in terms of educational philosophy, curriculum system, textbook usage, and learning management system
, achieving an all foreign teacher base and an all English teaching environment.
Students who have studied at Pegasus for four years can apply to nearly 50 of the top 100 universities in the United States without TOEFL
, eliminating the pressure of language preparation and fully improving their academic background within a limited time.

Pegasus adheres to the teaching philosophy of "less academic pressure and more quality expansion", and maximizes the world-renowned California education in the United States. The school adopts the authentic California A-G curriculum system, using the original version of California high school textbooks, GPA assessment of students' academic level, and emphasis on process evaluation. Pegasus also offers a wide range of mandatory and elective AP courses for students to choose from independently, meeting the academic needs of different students and the requirements for applying to world-class universities.
3、100% Enrolled to World Famous Universities
As the world becomes increasingly interconnected, those with an innovative spirit and an international perspective of multicultural integration tend to have a better future. The integration of diverse cultures has brought children thinking and assistance, making international education gradually a new choice for more families.

As a pioneer in implementing pure American high school teaching in China,
Pegasus has cultivated five sessions of outstanding graduates since 2016, receiving over 1500 offer letters from prestigious schools, setting an excellent record of 100% of graduates being admitted to world-renowned schools.
Out of the 800 offers from the top 50 universities in the world, over 700 were offered from the top 50 universities in the United States; Each Pegasus student applying to a UK university has achieved success in the top 10 universities; Graduates who apply to Canadian universities are each admitted to the top ranked university in Canada, the University of Toronto.

Other universities offering offers to Pegasus students include the University of California, Berkeley, University of California, Los Angeles, Vanderbilt University, Washington University in St. Louis, Carnegie Mellon University, University of Virginia, University of Southern California, Imperial College, University College London, Nanyang Institute of Technology, University of Toronto, University of Sydney, etc. Pegasus is also one of the few international schools in the country that dares to admit the last one to the public.

For every student who aspires to apply to a prestigious university, solid academic course guidance and personal guidance for further education are two parallel tracks. Undoubtedly, world-renowned schools are looking for applicants with excellent academic abilities and potential, outstanding activity backgrounds, and comprehensive abilities.

Pegasus adopts the original California A-G curriculum system and has authoritative certifications from third-party authoritative educational evaluation institutions Cognia, IEE, WES, and SpanTran, making the transcripts of students more valuable when applying to top universities overseas;
The school also signs an agreement with students to ensure admission to the top 100 universities in the United States at the time of enrollment, and provides one-on-one guidance for professional advancement on campus, creating personalized application plans for students throughout the entire process.
On the path of seeking excellence in international education, Pegasus adheres to the authentic essence of American education and gives students all the freedom to explore. With a more diverse curriculum and diverse evaluation systems, students are guided to explore the possible connections between subjects without restrictions, and their ability to freely discover and create in the real world is fostered. This cultivates students' passion and self-discipline, encourages them to be brave in making mistakes, challenging authority, and thinking critically.

Throughout,
Pegasus has always adhered to the "be inspiring" educational philosophy, allowing every student who enters the school to enjoy world-class educational resources
, open the door to world-renowned schools, cultivate Chinese children to become successful global citizens, and achieve academic and life success.