Pegasus Voice/ Never Be Easily Defined!
        Release Time:2023-08-13 10:00
Congratulations to Helen for being admitted to New York University, which ranks 25th in the United States, and to achieve a total of 15 New York University offers for Pegasus!
01
I found my passion in Pegasus
As the captain of the women's basketball team, Helen won offers from NYU (New York University), UCSB (University of California, Santa Barbara), UCD (University of California, Davis) and other top 40 universities in the United States in the 2023 application season. Although many top universities offered Helen an olive branch, after comprehensively considering the geographical location and the her future career direction, she decisively chose the TOP25-New York University.
After transferring to the international track in the ninth grade, Helen finally chose relevant majors to apply after being exposed to business, corporate management, sports management and other subjects at Pegasus. Let's take a look at Helen's growth path!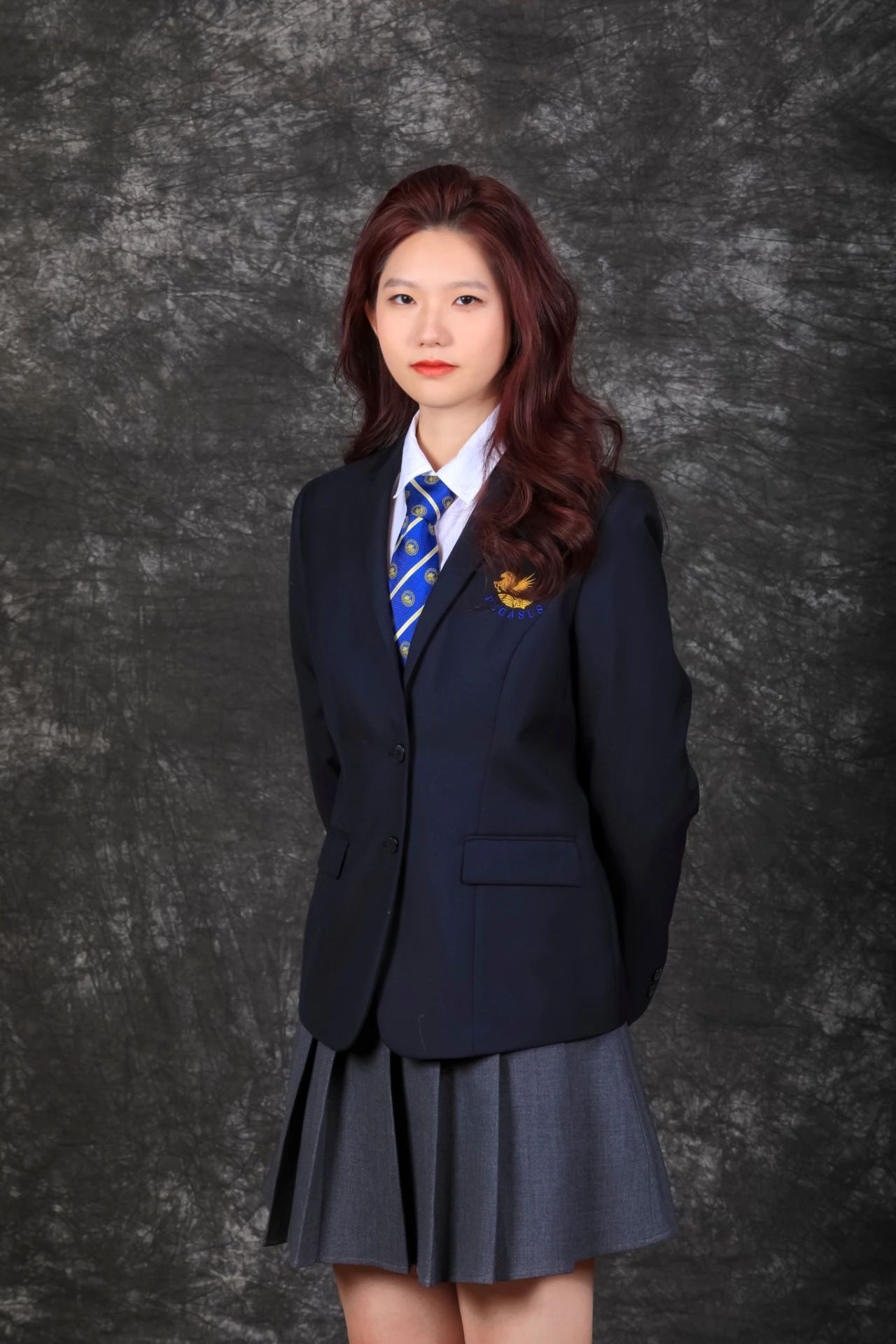 02
All-foreign teachers, all-English environment
The transition from a public middle school to an international school is not as easy as most people think. At that time, my parents were very obsessed with helping me find a school with strong teachers, so they brought me and my sister to Pegasus for a visit. The first trial class left a deep impression on me. The foreign teacher's class was not as boring as I imagined, but the short trial class was full of knowledge and laughter. The content and rhythm of the teaching, the teacher's inspiration to us, and the interactivity of the classroom are all integrated in one go, and the fun of learning seems to come to me from the book for the first time.
In the end, I was deeply moved by Pegasus' foreign teachers and teaching quality, and considering Pegasus' "English Only" policy, I can immerse myself in the same environment as a local high school in the United States every day. Both my younger sister and me chose Pegasus to enroll.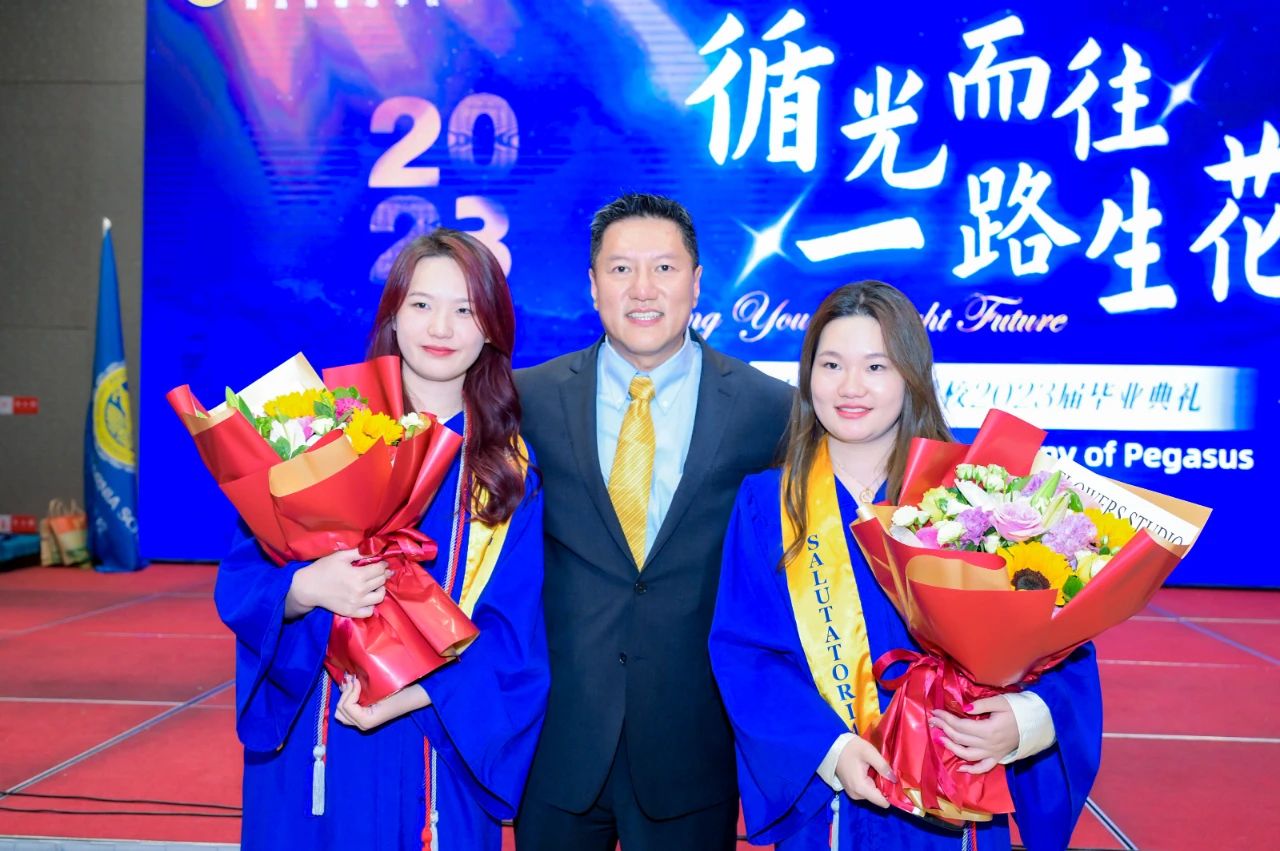 03
It is the teacher's continuous help that made me embark on a path that is more suitable for me
Like most students in the traditional education system, my first experience of international education was not smooth. From being ignorant of international education, to actively participating in and planning various activities, pursuing my love and showing my talents, I also went through a period of adaptation. Therefore, I recommend that students who plan to go abroad get in touch with international education as soon as possible, and carry out this process in China. If they suddenly go to such an unfamiliar environment abroad, without the support of parents and close friends, I don't think I may proceed. It's so smooth now.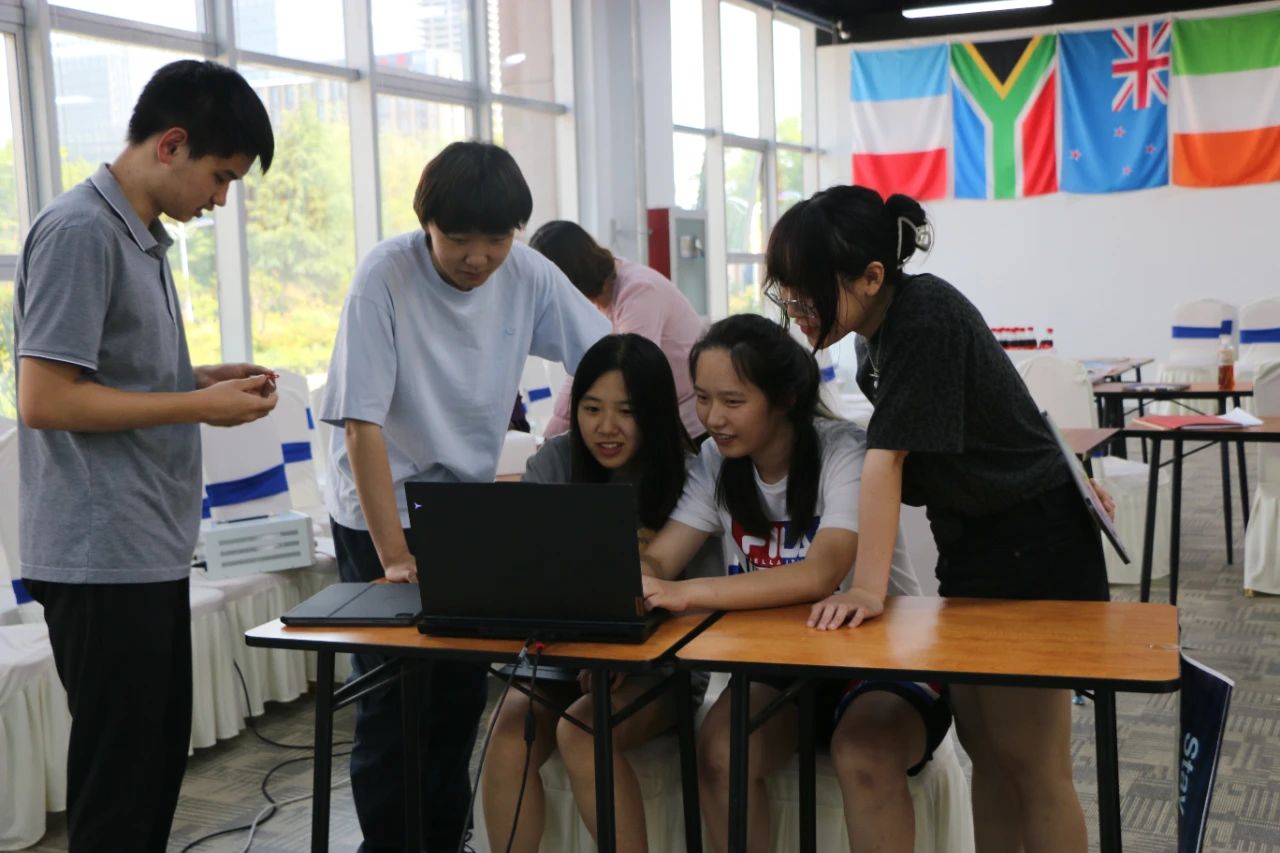 My biggest change in the four years at Pegasus is my personality. I have become very outgoing, good at communicating and expressing myself. When I first came here, I didn't know how to integrate into group cooperation and show our learning results through speeches. This is very important to us, because the GPA here is a dynamic evaluation process like foreign universities. , it does not depend on our written grades, but pays more attention to students' daily classroom participation, speech and performance.

Fortunately, I met very good teachers, which also proved that my original choice was correct. The teachers in each class will actively observe my state and make timely adjustments to our classroom responses. During the several months of guidance and practice, I quickly adapted to this foreign education model. From doing ppts and speaking in front of the whole class, I was able to speak in front of the whole school as a representative, including my ability to speak with ease. The university admissions officer showed himself that the teachers have contributed a lot to applying to such a good university.

04
The love of basketball opened a new chapter in my life
I have been running my own basketball club since tenth grade. In Pegasus, there are about 20 clubs in the school that organize activities. Of course, you can also form your own club. For me, who has been exposed to sports since I was a child, basketball has always been my passion, but because of the pressure of study and schoolwork, I had to reluctantly give up.

After coming here, I found that my classmates have a lot of activities and hobbies, and sports activities are not as thin and boring as I used to be. I formed my own basketball club, and I have training twice a week. The physical education teacher here, and sometimes we also invite coaches. In this process, I am no longer exposed to pure basketball training, but I have to learn to coordinate the relationship between players, negotiate with coaches, and get in close contact with the operation of the overall industry.

We participated in many inter-school competitions and top municipal competitions, and finally got good results. In this process, my deepest insight is that some love is not because we used to think that we are not doing a proper job, but because we don't know how to tap our own strengths. Here, the economics, management and other knowledge I learned can be used in the operation of my basketball club under the inspiration of the teacher. I can combine the knowledge I have learned with the industry I love and have the opportunity to practice.

I would like to thank Pegasus for giving me such a precious opportunity, and for giving me a profound friendship. The friendship between me and my sister Amy (admitted to TOP22 Emory University in the United States), Sheila (admitted to Art Center College of Design in the United States), and Cici (admitted to the TOP36 University of Rochester in the United States) helped me in the most difficult stage After going through many difficulties, we encouraged each other and worked hard for the application together. Whoever planned the event would support each other. I am very grateful to the students here, my teammates, and Pegasus, a big family of mutual support and love.
05
Breaking stereotypes, youth life cannot be defined
Even so, I still received some doubts when I applied for majors. I am very grateful to our counselor, Crystal. Every time I discuss with her with questions, she would spare no effort to help me and encourage me. After collecting information and discussing many times, I finally chose this major.

Teacher Crystal gave me good advice on the preparation of the essay, and finally after careful consideration, I chose "Don't Define Yourself" as the theme of my essay. Without defining ourselves, only by constantly trying, exploring, and stepping out of the comfort zone, can we discover infinite wonderful possibilities.

In Pegasus, I am never easily defined. Even in areas where I was not good at, I will not be denied. With the encouragement of my teachers, I can keep trying and finally succeed. Thanks to Pegasus for building a bridge for me to transition from the system to foreign countries, and because of the continuous attempts at Pegasus, I have become more clear about my potential, personality, and hobbies, and finally found my love.

While you are young, explore and try your best! Our youth life cannot be defined!