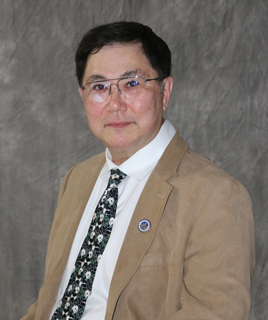 Robert Taylor
Pegasus Science Teacher
Email:roberttaylor@pcschina.org

M.Ed., University of Alaska
B.A.,Loma Linda University
Rob is excited about his upcoming role as a teacher at Pegasus. He expects to continue the work of inspiring young minds to excellence resulting in their admission to one of the top 100 schools in the United States.
We invite you to learn more about this dynamic high school. This will truly be a journey of transformation for your son or daughter. We fully appreciate that parents entrust us with their teenagers' academic and personal growth at a critical juncture. This is why we focus so intently on building a closely-knit community that fosters both academic and personal development. We offer our students a rich and demanding curriculum that promotes critical thinking, collaboration, and creativity. Outside the classroom, we encourage students to participate in activities, various clubs, and engage in the world beyond our classrooms through outdoor trips and educational travel.
Our dedicated teachers inspire a love of learning and ensure each student maximizes his or her potential. Our faculty holds advanced degrees and all demonstrate an ongoing commitment to professional development through seminars and special programs around the world. All of our teachers are credentialed from various international universities with most of our teachers holding credentials from American Universities. All are experts in their subject matter and the courses they teach.
The preparation received at Pegasus will prepare our students to enroll in a California university, a university in any part of the United States, or around the world. Take a look at《Pegasus Voices》,and you will see that Pegasus transforms lives!
We invite you to become a part of the Pegasus family and to partake in the "Pegasus Experience." Come to learn and be a part of a first-class education to prepare your son or daughter for the future anywhere in the world!