Together to A Bright Future
        Release Time:2023-09-04 08:17
Life is like a journey, where at every corner of this journey, we will meet new friends and reap some achievements, which are the additional gifts of this journey.


Hi, classmates, now we are here. With full of passion and excitement, let's work together to make a bright future!


Check-in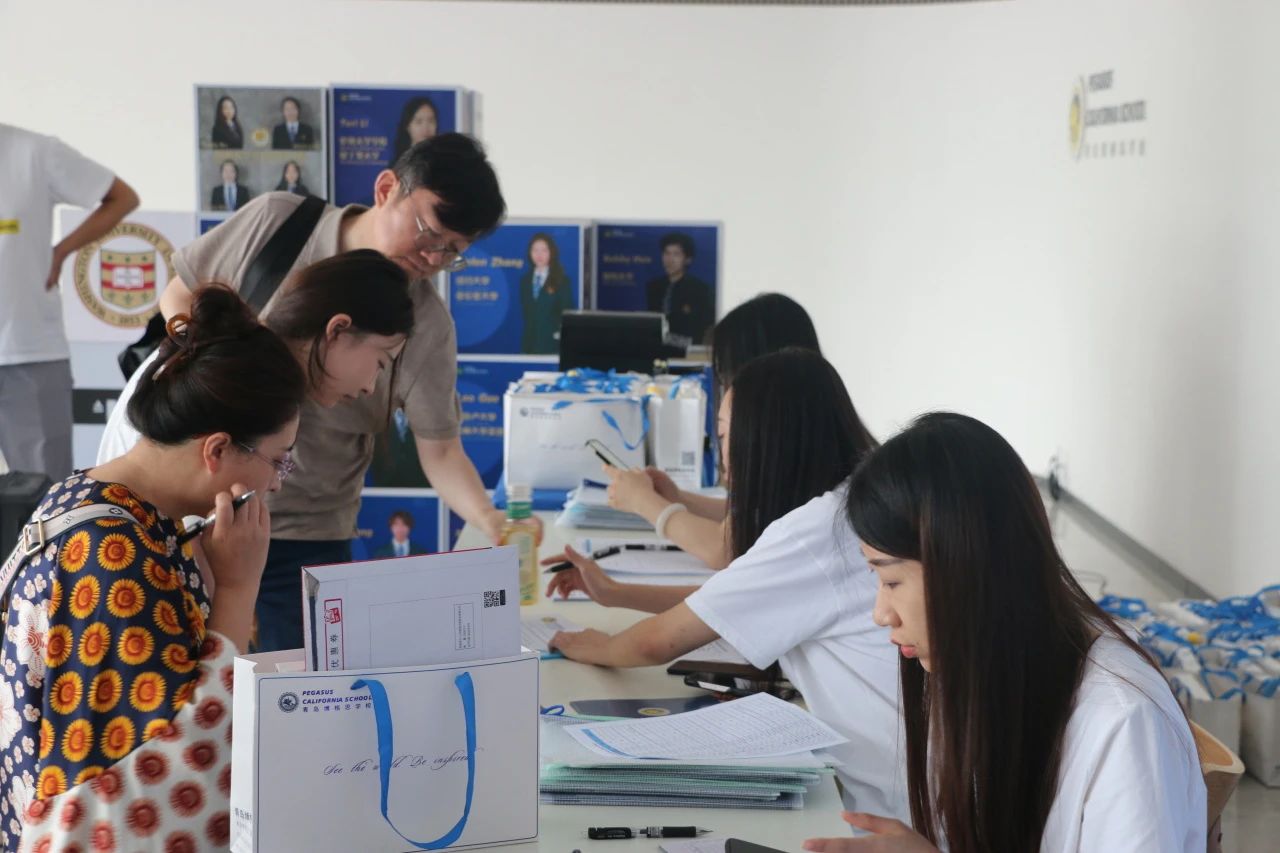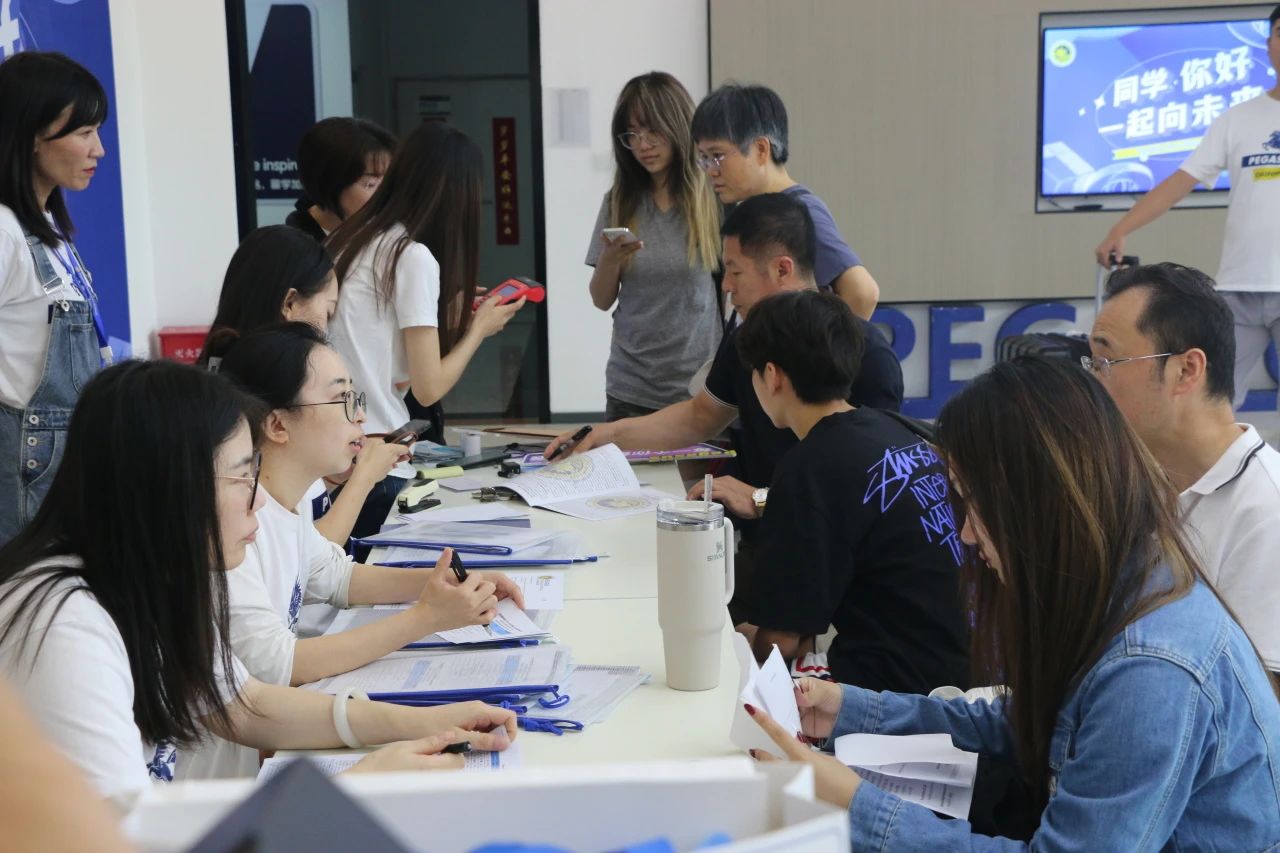 On August 27th, accompanied by parents and teachers, the students entered the campus to report, signed an agreement to ensure admission to the top 100 universities in the United States, and met with the assigned program leaders.
In the new semester, Pegasus has comprehensively upgraded its faculty, campus environment, and student management rules. A group of new foreign teachers from Princeton University, Brown University, New York University, and the University of Sydney have brought a new academic environment and stronger academic strength.
In addition, taking advantage of the golden maintenance time during the summer vacation, the school has renovated its buildings again, providing better conditions for students' accommodation and living.
Opening Ceremony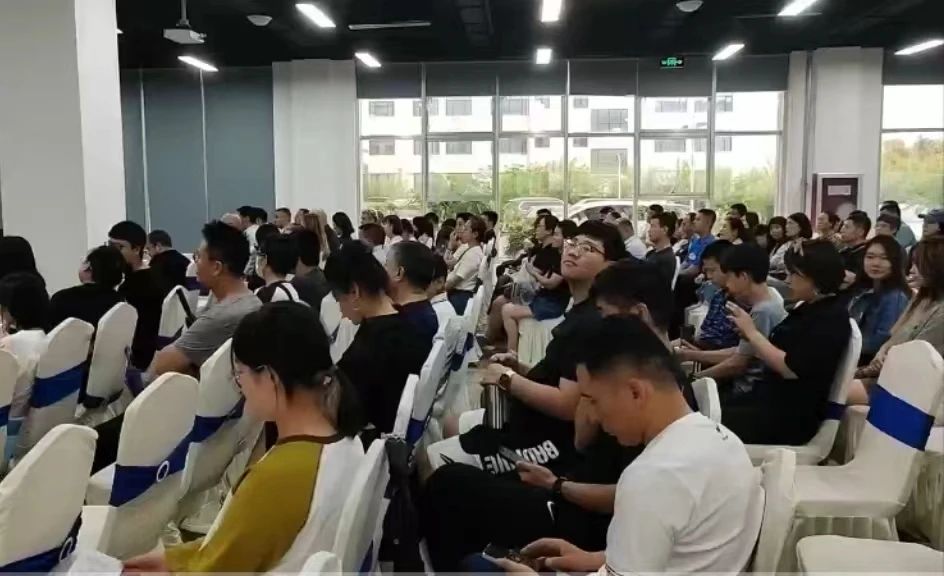 At the opening ceremony on August 28th, Academic Principal Matthew delivered a speech, sharing the survival "secrets" of integrating into international schools. Moreover, in response to the new phenomena and problems that have emerged in academic and student management, he explained the newly revised academic and management guidelines to help freshmen integrate more quickly into the Pegasus family.
Natalie, the new student representative, shared the reason why she chose Pegasus: The teacher's sentence "We hope to cultivate students with Pegasus characteristics" left a deep impression on me. To help every child find their own future is what we need instead of that all students apply to universities with the same academic transcripts and subjects, nor that we are judged based on rankings and grades, My parents and I both agree that this is the true philosophy that an international school should have.
Mr. Ma Zhenyi, the founder of Bogus, returned to China and attended the opening ceremony of the school for teachers and students, bringing the essence of American education and the latest news to everyone.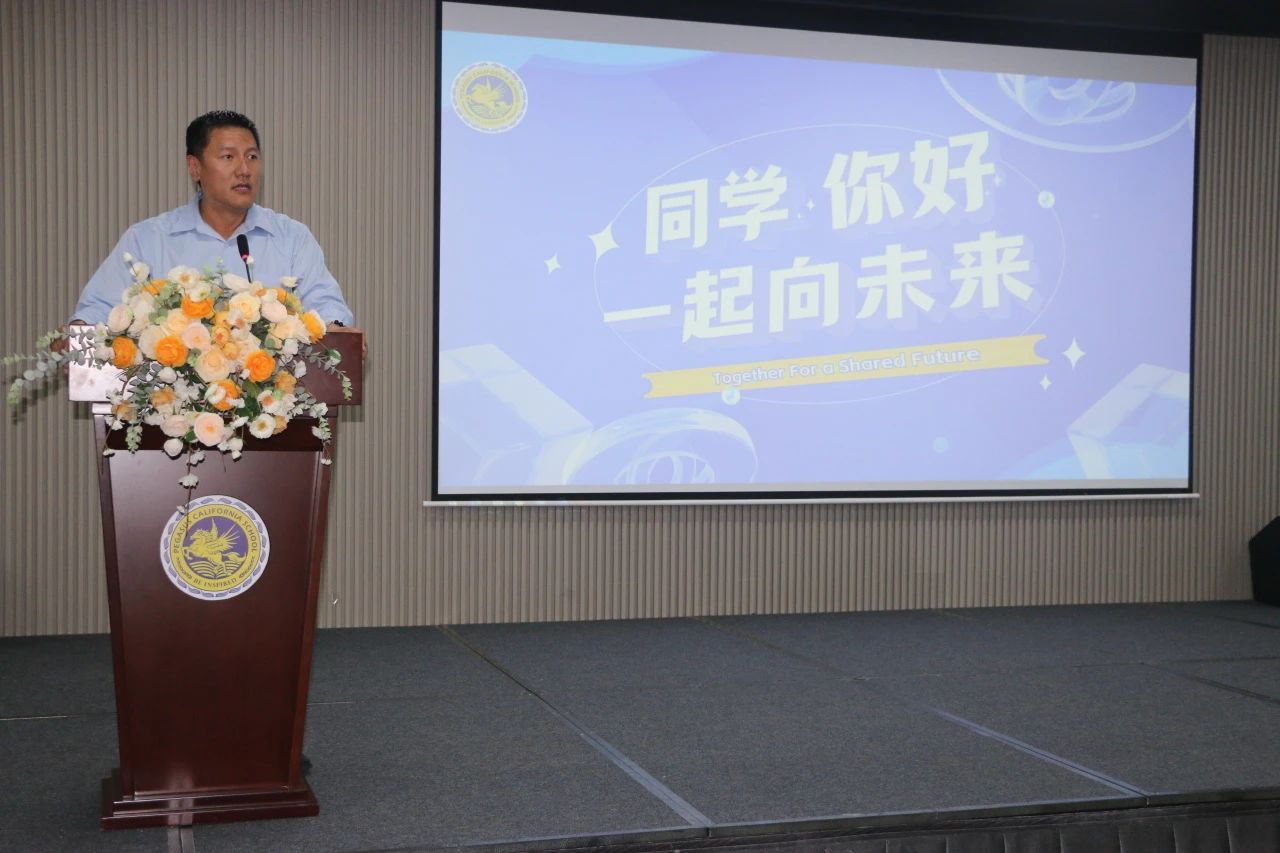 He has repeatedly emphasized the fundamental difference between Pegasus and other international schools - adhering to the original American educational essence and giving students all the freedom to explore themselves.

The all-foreign teachers and the "English Only" policy that Pegasus adheres to not only improve students' English proficiency in a round-the-clock, substantive way, but at the same time, four years of pure English education experience, according to the university policy, can make Pegasus students exempted from TOEFL and hit the top 30 schools in the United States.
TOEFL seems to be a stepping stone for university application, but in fact, universities pay more attention to students' language ability. Pegasus not only has the qualifications to exempt students from TOEFL, but also has the confidence to exempt students from TOEFL. Just imagine, isn't the immersion in an all-English environment every day more effective than a few TOEFL classes?
Ice-breaking activities

The students were divided into groups, and conducted group academic and ice-breaking activities with foreign teachers and friends. Pencils, hula hoops, yoga bricks... Just use props that can be found everywhere to extend interesting mini-games, which not only enhances the familiarity between teachers and students, but also exercises the collaboration ability that American universities value.
New semester, new beginning, new hope. We all have expectations, and maybe some apprehensions. For Pegasus students who embark on the international education track, everything here—students, teachers, and other resources—will be your most reliable guardian in your life. Now, carry your dreams and goals and embark on the journey of a shinning life!