This 15-Year-Old Boy Will Represent the Country in Competitions
        Release Time:2023-04-25 14:09
FBLA (

the Future Business Leadership Competition in the United States

) is known as one of the "three giants" of the US Business Challenge. With its top global academic recognition, FBLA is also known as the "Olympic level Business Challenge". Only the top 8 individuals or teams can directly advance to the FBLA Global Station in China each year.
In 2023,

Tommy, a 10th grade Pegasus student, broke through the competition with over 200,000 participants and was invited to participate in the FBLA Global Station!
How did he enter the world of business from 0 to 1, and how did he stand on the international stage to gain the ultimate opportunity to compete with top American students? Today, let's listen to Tommy's story!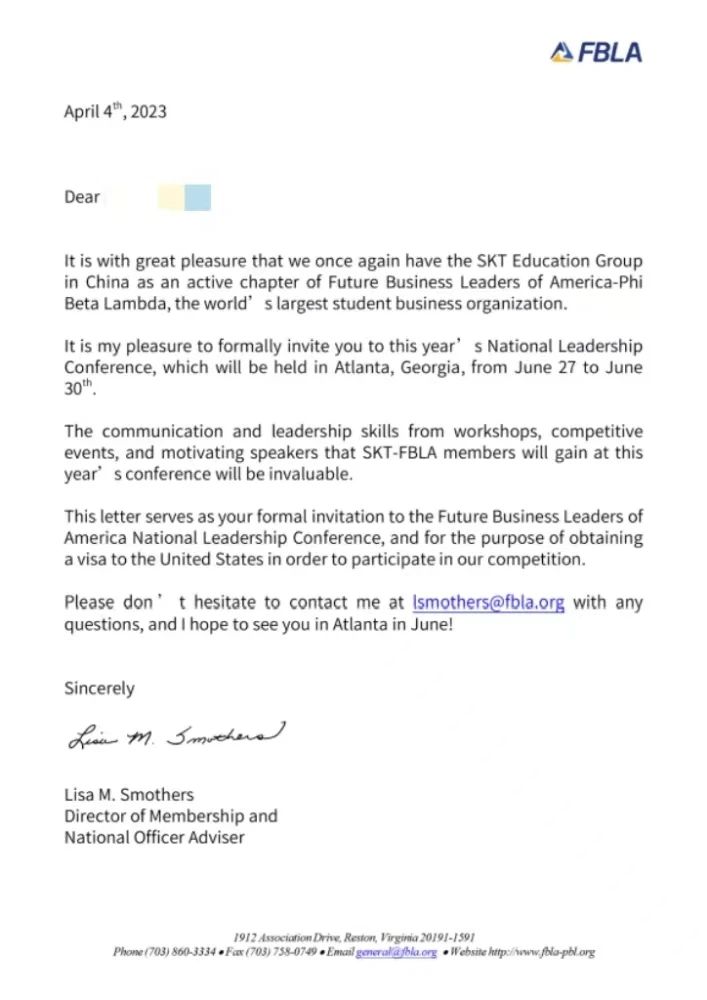 Tommy received the invitation letter from FBLA Global Station
The FBLA Future Business Leadership Competition in the United States is committed to selecting and cultivating top business management talents globally through multi-dimensional business academic knowledge assessments. As one of the "Big Three Giants" of the American Business Challenge, which has a history of over 80 years, the competition has received widespread recognition and scholarship support from the world's top academic community, as well as over 100 world-renowned enterprises such as Microsoft and Hilton.
Business is the key that inspires my infinite expectations for the future.
I'm Tommy, a 10th grade student at Pegasus. The FBLA Future Business Leaders Competition I participated in this time was a very memorable and summarized competition experience.

For me, the attractiveness of economics and commerce is infinite because I believe they are the key to driving social development. Any small change in the economic field will have a huge impact on society and create enormous value for society. Studying business not only contributes to one's future employment and economic situation, but I also hope to find a balance between personal and social values.



Based on my confidence in the future economy and my understanding of myself, I have chosen to participate in a personal form. This means that I can freely choose my favorite field, further explore my interests in competitions and practical exercises, and learn deeper professional knowledge.
​

From 0 to 1, the academic journey I embarked on at Pegasu
The entire preparation process for the competition, or rather the beginning of my business studies, was when I entered the 9th grade at Pegasus. I started as an economic novice, exposed to the professional terminology and knowledge system of economics, searched for information, and attempted to explore the social phenomena reflected behind the economy.
Pegasus has given me a lot of room for development and the right to choose freely. After completing successful classes every day, I am able to devote my time to reading professional books on economics. Although I have just entered the economic field of study, I have studied marketing management, Economic Encyclopedia, Consumer Behavior and a series of books in the evening self-study time, which makes my basic knowledge and professional reserves improved much faster than those of competitors of the same age.

I also consolidate and organize the tedious knowledge points into a system during the weekend. I have a competition instructor, Teacher Lu, and I am truly grateful to him. Throughout my entire preparation process, he spared no effort to help me, caring and guiding me every week, helping me organize my knowledge framework and prepare for competitions. This allows me to see my gains and improvements every week, which is the source and motivation for me to persist.


The fact that I was able to achieve such good results in the end is indispensable from the learning atmosphere of Pegasus. Andrew, a classmate who is one level higher than me, is my roommate. He often shares his time management experience and professional knowledge with me, and he also discovers and enlightens me in a timely manner when my mindset swings. I deeply appreciate the inheritance spirit of Pegasus seniors from him, so I also hope to share my experience with my younger classmates.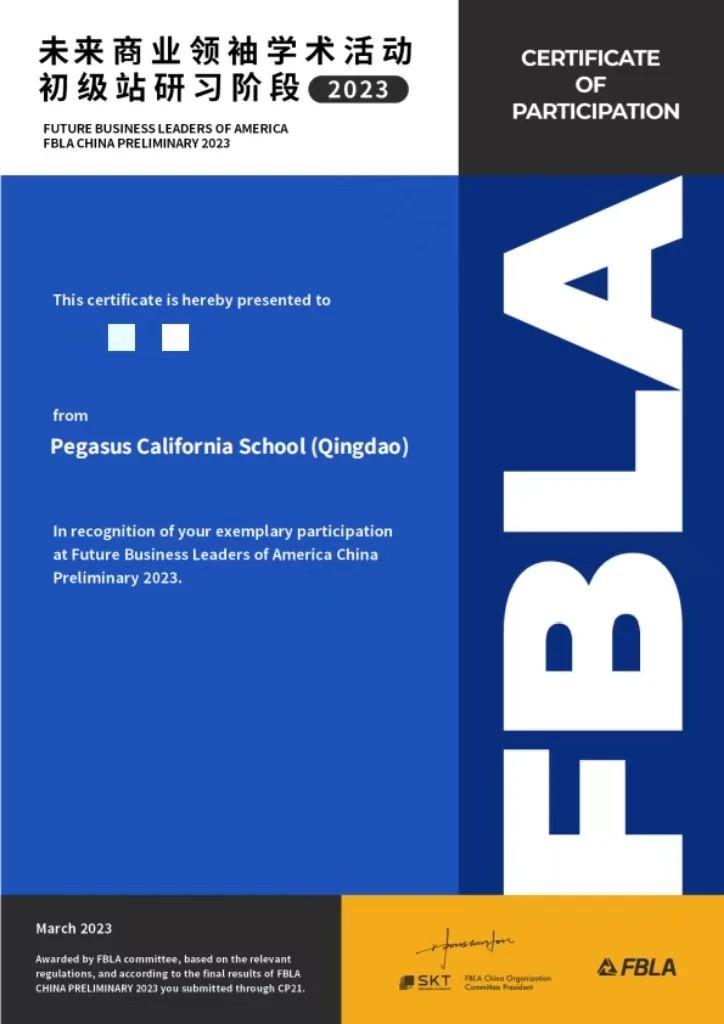 Tommy's certificate of participation in China's primary selection station
Advice to younger classmates: Be your bes
I think the most important thing is to establish your goals and interests as soon as possible. Although this is a cliché d topic, I believe everyone must seize the opportunities provided by the school. Clubs, activities, competitions, and Pegasus will provide excellent resources and support. If you're not sure about your interests, try as many as you can until you find them.

Also, don't neglect the study of basic knowledge. I think this is also a major reason why Pegasus encourages us to seek our own field of love. I have to admit that no matter what major or field we ultimately choose, there will always be a portion of boring theoretical knowledge, and there will always be moments of confusion and confusion. Love can overcome all difficulties. Only the purest love and pursuit are the greatest driving force for us to persist.

Finally, I would like to express my special gratitude to my parents and family, who have always been supporting me and sharing life experiences and suggestions with me. Therefore, I have been involved in many practical activities since I was young. I have tried to sell on my own through the anchor platform, and I have also tried something similar to selling online currency games. These have early sparked my interest in business. Thus practice is very important. I have finally determined my own plan through the alternating learning of practice and theory.