Admission News/ Offer from the University of Rochester Arrives!
        Release Time:2023-03-23 13:47
Breaking news has arrived at Pegasus though the new semester hasn't started yet! CY student won the offer from the University of Rochester, the Top 36 university in the United States, one of the new Ivy League schools!
As the leader of international education in Qingdao, Pegasus has been consecutively receiving offers from the University of Rochester in the past few years and the offer this time is the best proof of the strong school teaching strength. Let's hope that the 2023 students continuously gain more and better offers!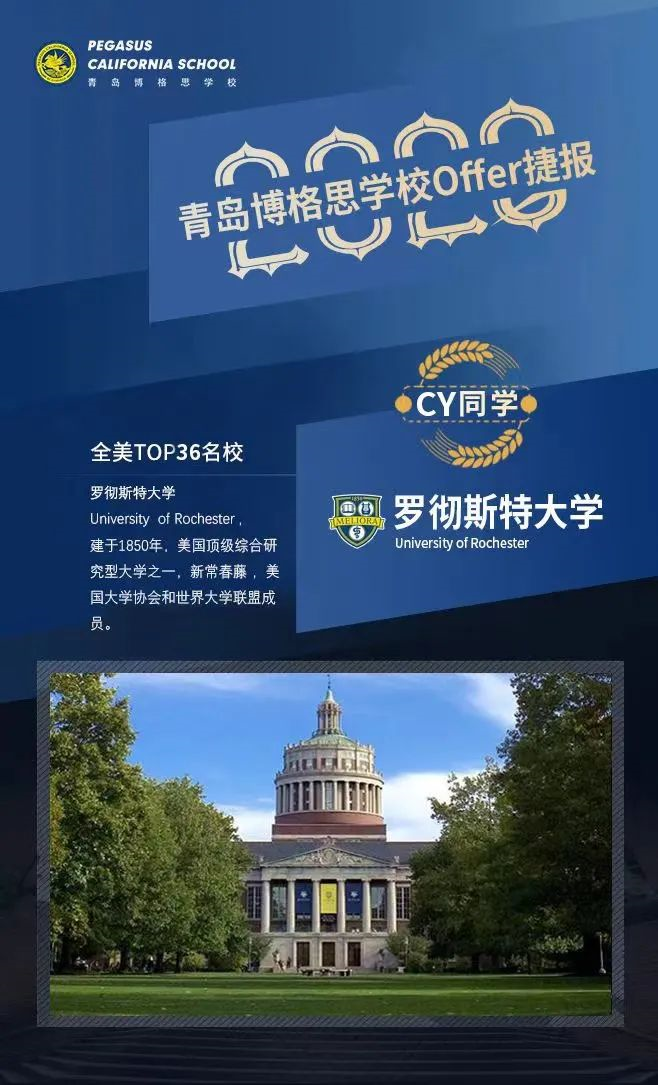 University of Rochester: Top 36 in the United States according to 2023 US News.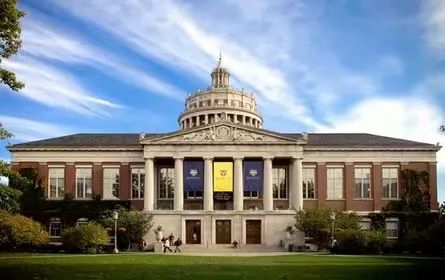 The University of Rochester is a member of the New Ivy League. The university was founded in 1850 and developed rapidly in the 19th century. Its long history has laid a solid foundation for its development and has become one of the top comprehensive research universities in the United States.

The university offers more than 175 courses for bachelor's, master's and doctor's degrees, among which music and optics rank first in the United States, and computer vision research is ranked on the Top 5 list of CS Ranking in the United States. Other majors such as economics, medicine and physics are also excellent, and most of them rank between No.30-40 in the United States.

There are 8 Nobel Prize winners, 12 Pulitzer Prize winners and 20 Guggenheim Fellowship winners among the school's teachers and alumni.