Admission News/ Offer from Emory University, "Harvard in the South"
        Release Time:2023-03-23 13:28
Breaking News!
Congratulations to AZ for winning the offer from Emory University, Top 22 in the United States according to 2022 US News.


As one of the top private research universities, known as "Harvard in the South", Emory University ranks among the top 25 American universities in the past 20 years, and almost all majors are among the top 30 in the United States.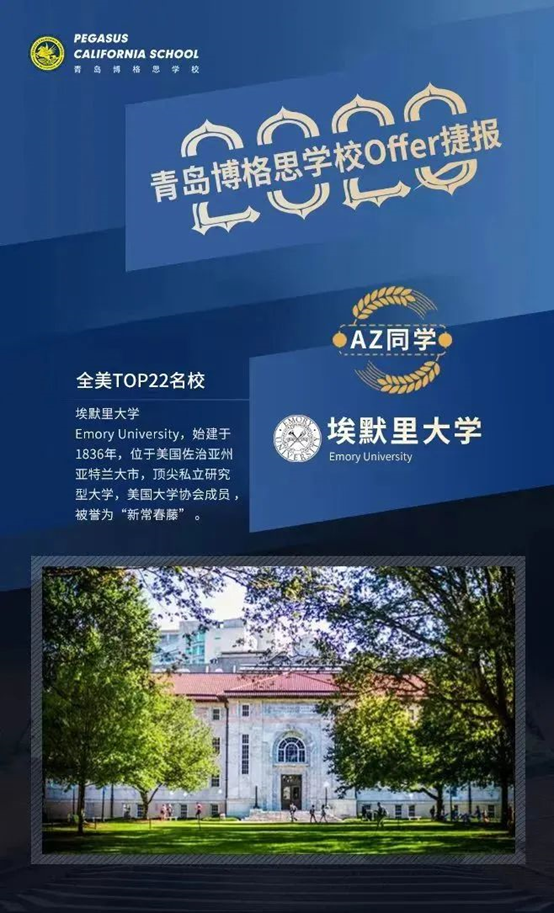 Emory University, founded in 1836, is known as the "New Ivy" with very rich academic background. It has produced five Nobel Prizes, seven Pulitzer Prizes, six heads of state, 24 Rhodes scholars and one Justice of the United States Supreme Court.

Emory University is located in the beautiful city of Atlanta, the capital of Georgia in the United States. As a transportation hub and financial center in the southeast of the United States, Emory University has greatly facilitated the study abroad and career development.

At the same time, Emory University is rich in teaching resources. Take the library as an example, the university has 9 libraries and is a member of the OCLC library cooperation system. The system includes the top universities and various famous museums in the United States. They share top resources with each other and escort the students of the university.