Pegasus Voice:Pegasus Music Talent Daphne: Keep Learning, Keep Passionate, Keep Moving Forward!
        Release Time:2022-06-14 09:27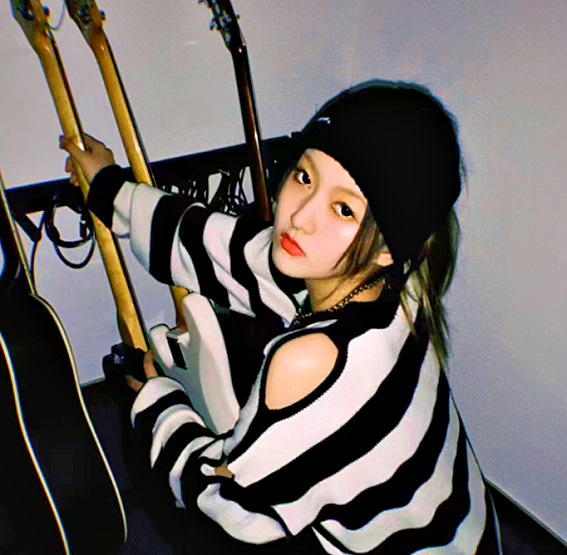 Pegasus Voice: No.30
Daphne ,Grade12

Accepted by 7 top music academies in the world including Berklee College of Music, Modern MI Conservatory of Music, San Francisco University of the Arts, Goldsmiths College, University of London
Integrating cello playing, pop singing, bel canto singing, rap, post-production, arrangement and other skills, having published many original music works with distinctive styles, and won 7 awards including Berklee College of Music......tghis is Pegasus music talent -- Daphne!
She has been admitted to the world's top music academies with scholarships totaling more than 100,000 US dollar. Distinctive personality, independence, and bravery are her music labels. Today, Pegasus Voice is taking you into the music life of Daphne.
01 The Musical Path of Daphne with 7 Top Music School Admissions
Hello everyone! I'm Daphne, a Year 12 student at Pegasus. This year, I was accepted by Berklee College of Music, Modern MI Conservatory of Music, San Francisco University of the Arts, Goldsmiths College, University of London, University of Liverpool and other 7 colleges of music. At the same time I received a total of more than 100,000 US dollars in scholarships.
I think I am the kind of girl with a wide range of hobbies. In my spare time, in terms of music, in addition to doing very basic homework like practicing the piano, I also enjoy some musical works, or compose some tunes, do some Chord Analysis. I usually listen to more European and American music, such as Hip Hop, R&B, and jazz are my favorite types of music.
I have been learning the cello since the fourth grade of elementary school. Compared with the piano and other instruments, the cello is the most successful instrument I have been able to keep learning. Part of the reason why I like the cello is due to the cello that enlightened me at the beginning. Teacher, she was very gentle and patient, and she guided me to discover and experience the joys, sorrows and sorrows hidden in the notes, so that I didn't feel that playing the piano was a very boring thing, so I persevered.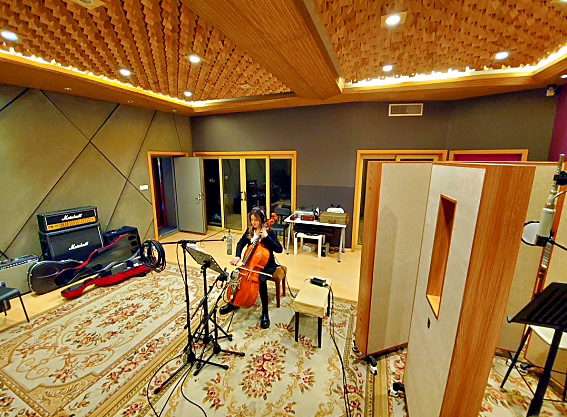 Daphne
02 It's better to cover a wide range and form your own system to create music
Art college applications are very different from ordinary university applications. The biggest difference is that art applications require the preparation of a portfolio, and the preparation of a portfolio is a "fine project" that requires constant revision and polishing, which can impress the admissions officer. Works, I think, are often reflected in its "details", so we need enough time and energy. Therefore, for art applications, I suggest that the TOEFL score must be taken before grade 11, otherwise there will be a backlog of things later. Together, it will affect the application process.
There are "classical" and "modern" classifications for music school application
In fact, there are "classical" and "modern" classifications of music in applying for colleges. For example, the Berkeley Conservatory of music and the MI Conservatory of music, which I applied for, are both modern conservatories. Such schools pay more attention to our collection of works. Applying for such colleges requires us to make more efforts in the preparation of the collection of works, but classical colleges like that will pay more attention to our musical instrument performance, It can also be understood as the "foundation" of playing musical instruments. The vast majority of art colleges do not require applicants to prepare SAT scores. TOEFL scores and work collections are generally submitted on the same day.
When applying for a music college in the United States, it is generally required to submit 2-3 works. In the UK, there are 3-4 works. When I applied for an American College, I submitted three works: film and television music, original songs and theme music. When I applied for a British college, I added an original music, so that I could show my music talents to the admissions officers from multiple perspectives.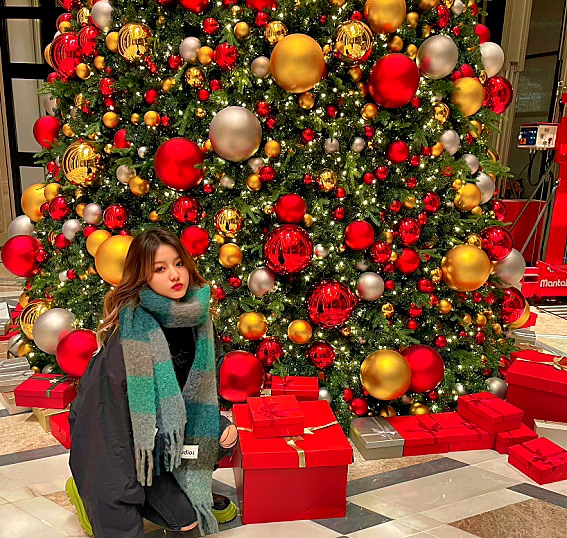 Daphne
I'm not a "talent", but I work hard enough
I think I can be admitted to these universities not because of my strong musical instruments. I don't think I am a "gifted" player. I think it may be that my "taste" in music sense and composition has been recognized by the admissions officer. I think the most important thing must be "inspiration". For me, the source of inspiration is to listen and feel constantly.
I have extensively explored different styles of music, including those very popular classical music created by many masters. I think only works with great taste can go into people's soul and be regarded as "classics" by people. I also often participate in some music exchange meetings and competitions. Seeing many works of young people like "hidden dragons and crouching tigers" really brightens my eyes. Oh my God! I would think that there are still people in the world who can make such music. It is really "Heaven beyond heaven"! I will also be greatly inspired by them.
Music itself is a kind of "tolerance"
So the more you listen, see and feel, the more melodies that belong to you can come naturally and form your own music system in your mind. When we continue to accumulate and precipitate, and combine our life experience, we will naturally integrate many things of different styles to achieve real innovation.
In addition, I don't think there is a "chain of discrimination" in music. I think once we think that a certain style of music is "no good" and "garbage", and then slander and attack it, we can no longer learn new things from this style, and it is difficult to make further progress. I think music itself is a kind of "tolerance". It can transcend national boundaries, races, languages, cultures and even people's cognitive levels. People everywhere can have some emotional resonance because of the same melody.
03 Pegasus gave me the happiness of "student life" and made me more sunny and confident
I was transferred to Pegasus from an international school in the south of China in Grade 10. At that time, it was mainly because I was too far away from home and my family wanted me to study in a school close to home. I think the most important reason why I was attracted by Pegasus was that the atmosphere here was very relaxed and happy. Everyone had the feeling of "youth" that really belongs to the student era. The teachers here are also very lively. They are like our friends. They don't have so many constraints on our personality, but encourage us to release our personality everywhere. Therefore, what I feel most about coming to bogus is that I am more sunny and confident than before.

Confidence is crucial for everyone

I believe that self-confidence is essential for each of us. Only with self-confidence can we do something without other distractions, such as timidity, fear of gain and loss, fear of failure, and other completely unnecessary ideas. For example, when creating music, we do it with an insecure attitude at the beginning. Will the things we do be good? I would like to thank my family, classmates, teachers and friends around me for the encouragement they have always given me. For example, the music I made at the beginning is really bad, but they always "praise" me and say, "it sounds good" and "it's great". It's their encouragement that I have gradually stepped on the right track from the beginning when I was "ignorant". I think as long as we take the first step, we will make faster and faster progress in the future.
We are "independent" but also "inclusive" of each other

Each of my classmates has a strong "tolerance" and we get along very well. When we encounter some problems, we can always face them directly to find solutions, rather than hiding them in our hearts. I think this is also closely related to Pegasus culture - Pegasus has been actively guiding us to form the correct virtues.
So my classmates and I are all "independent" individuals with distinct personalities, which means that although we have a good relationship, we will not force each other to do anything, but respect and tolerate each other. We can also become very good friends.
The more questions you ask, the more Pegasus teachers seem to like you
Pegasus teachers are very warm-hearted and patient. As long as you have any questions, they are willing to help you solve them. They don't think that "you are a classmate" is too troublesome or they don't care about the students after work. Therefore, they give me the feeling that the more you ask, the more they like you, and they will tell us every little detail in great detail, which is really very rare.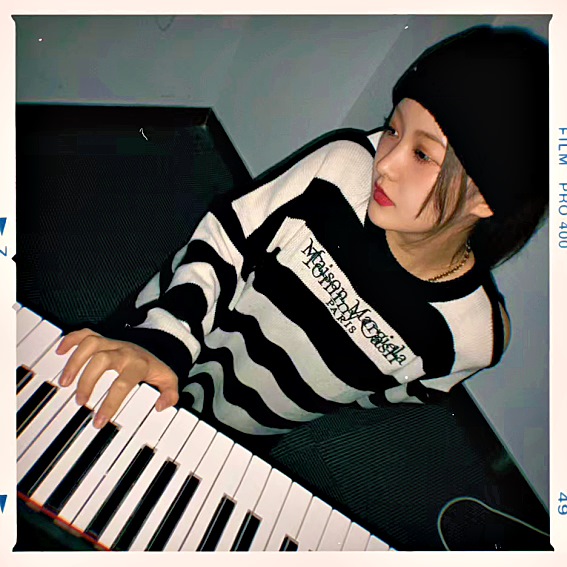 Daphne
04 Advice for junior classmates and expectation for the future
Applying to Berklee College of Music
If junior students in Pegasus want to apply to Berklee College of Music in future, I think they value your future development potential more, so when preparing a portfolio, try to release your musical talents, don't be timid, don't be swayed by some stereotypes influences. In addition, you can practice more about Jazz, because Berklee College of Music is the most cutting-edge place in the world of Jazz, R&B, and Blues. Don't be nervous and don't have any worries. As long as we work hard and study hard, we will definitely be able to. success.
A whole new stage of life is coming with challenges and expectations
After all, when I go to study abroad, I have to go to an unfamiliar place. The environment around me and the people I meet are completely new and different to me. I will definitely encounter various barriers and challenges, but I think as long as I am active If you face it, you will be able to adapt quickly. A few days ago, I bought a ticket for a singer I like very much to hold a concert in Boston in September. I thought that if I hadn't been admitted to the university, I felt that I might never have the opportunity to watch his performance live in my life, so I will also look forward to it.
When I get to college, I plan to continue to improve my English, because since I joined the freshman group at Berklee College of Music, I found that where I am going, everyone there is very good, so I told myself that I must Work harder, make progress faster! A few days ago, I also read the news that Donnie Yen's daughter has also been admitted to Berklee College of Music. This feeling is very wonderful. I want to become classmates with the children of many big stars. This is incredible!
I never thought my dreams would come true
Finally, I would like to thank Pegasus. I have dreamed to go to such good music colleges since I was in junior high school, but I never thought that my dream would come true one day. I used to imagine that I would only accomplish my dream by going to that kind of college affiliated middle schools that are difficult to get into. Now my dream has really come true in Pegasus. I am very excited when I think of it, so I must learn every bit of knowledge during college and cherish this rare opportunity!