Another 3 Offers from Boston University!
        Release Time:2022-03-28 20:33
Since RD started the American admission in 2022 application season, good news keeps coming everyday!
In today's early morning, the Boston University (BU) sent 3 offers respectively to AL, KL and SS. Across the river from Harvard University, it is one of the largest private universities, a first-class national university and ranking No.42 in the United States with a high academic reputation worldwide.
According to the official data, a total of 80,797 students have applied for BU in 2022 with an increase of 6.7% over last year. BU admissions director Kelly Walter said when describing the application situation: "2022 is not only the largest number of applicants in BU's history, but also the year with the highest quality!" In such a fierce competition, the 3 PCS students still won the admissions with absolute power!
Let's congratulate them!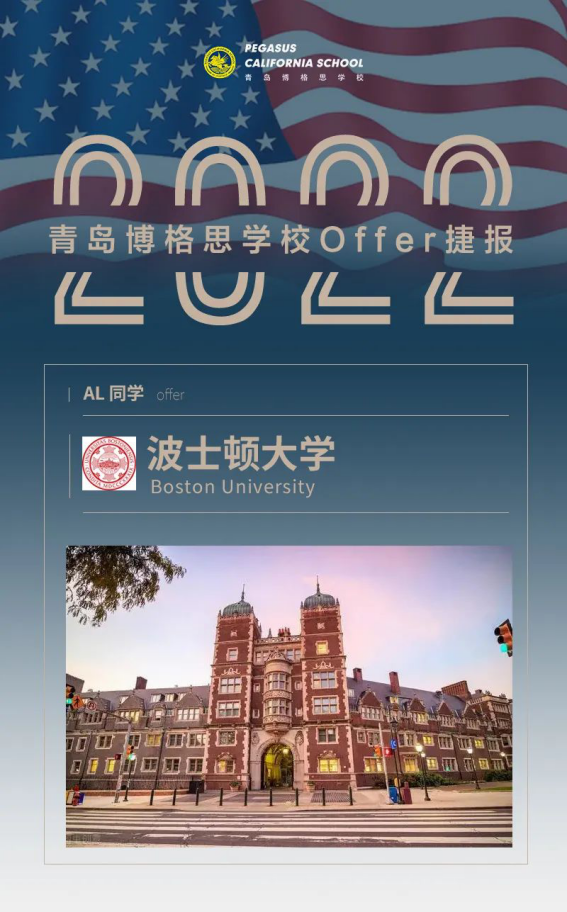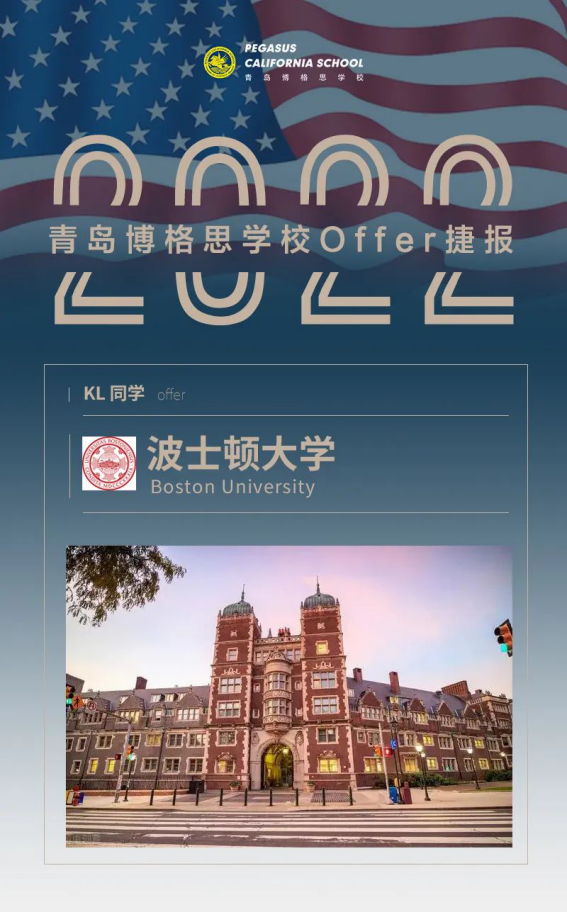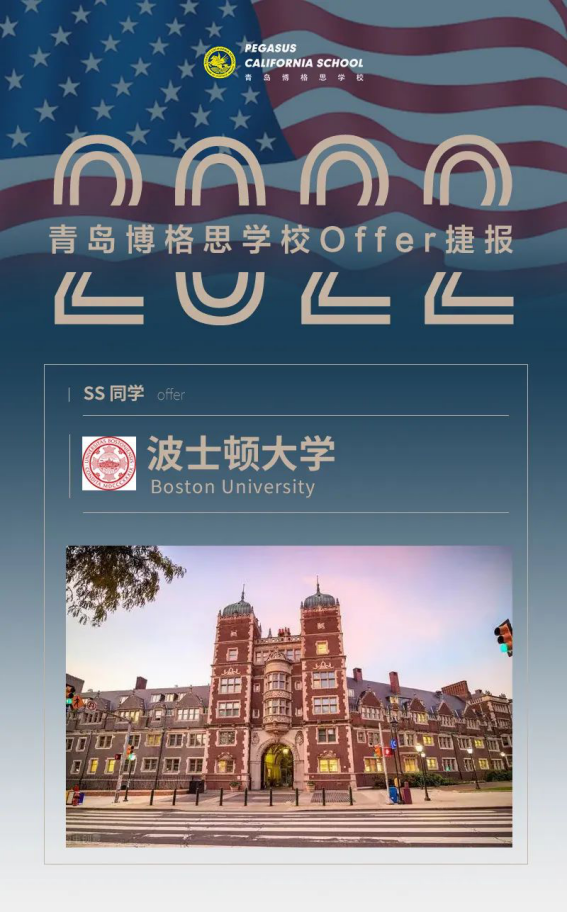 Until now, PCS has received:
1 offer from Washington University in St. Louis,TOP14
1 offer from UC Berkeley, TOP22
1 offer from University of Virginia, TOP25
1 offer from University of Southern California, TOP27
3 offers from New York University, TOP28
4 offers UC Santa Barbara, TOP28
1 offer from University of Rochester, TOP34
4 offers from UC Irvine, TOP36
16 offers from UC Davis, TOP38
2 offers from University of Texas at Austin, TOP38
PCS takes the lead in the application of American universities without equal!
Good news keeps coming and it seems never stop!
Everything is moving in the ideal direction. Flowers in spring, fruit in autumn, all efforts will be paid off!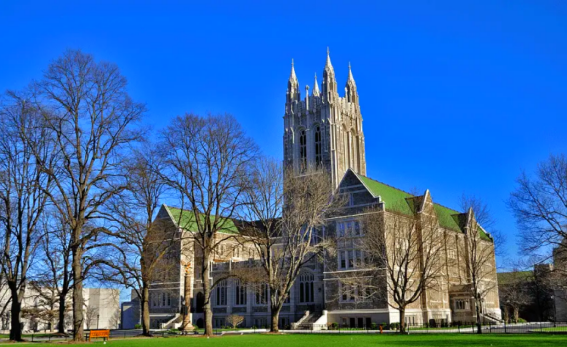 Boston University: Ranking No.42 among American American universities in 2022 US new. Boston University (BU), founded in 1839, is the fourth largest private research university in the United States. Its research programs are among the best in the world, both historically and today. In 2012, the school became a member of the 62 affiliated schools of the American Association of Universities (AAU), which is a university alliance composed of top research universities from America and Canada, aiming to jointly improve the academic research level of universities. In 2018, BU received more than US$400 million in sponsorship, carried out research projects in 80 countries, and it will persevere in promoting the development of university research.
BU has a strong faculty team, and many professors here have extremely high personal achievements, including winners of the Pulitzer Prize, the Nobel Peace Prize, and the American Poet Laureate. It has 15 colleges and adopts an international and diversified management and operation method, attracting students from all over the world, making a famous institution for world cultural exchange.
Boston is one of the preferred destinations for international students studying in the United States. As a veritable college city, there are more than 50 colleges and universities and about 250 thousand students studying here. located in the center of this city, BU is separated by a river from Harvard University and the Massachusetts Institute of Technology with a very close exchange of teachers and scientific research cooperation. The city has both ancient and modern elements with full of cultural atmosphere, and it is also a world-renowned biotechnology innovation center with unlimited opportunities and challenges in a name of the "Silicon Valley" of the eastern United States. Besides, a large number of employment opportunities for students who are interested in entering the business, financial, public service and communication industries are provided regarding its geographic advantage: it is adjacent to New York and Washington.
The "Multinational Joint Application" of 2022 PCS application season has achieved fruitful results.
Up to now, PCS students have not only received admission to top comprehensive universities around the world, but also achieved good results in art schools and liberal arts schools, covering various subjects such as business, music, art, film production, etc., accomplished the scene of "hundreds of flowers blooming and thousands of stars shining" in multiple countries, multiple categories of colleges, and multiple majors! This is the real practice of the "heuristic" teaching concept of Pegasus California School!
"Harvest" is in progress! 2022 Application Season Admission List