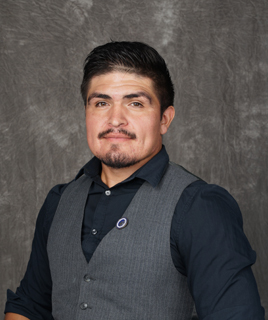 Julio Labra
Pegasus Art Consultant
Email:juliolabra@pcschina.org
M.A., Laguna College of Art and Design
B.A.,Art Academy of Cincinnati
Mr. Labra is a professor of painting, and drawing in Southern California where he teaches at Laguna College of Art and Design, Santa Ana College, Coastline College, and Kline Academy. He has also taught summer courses at Laguna Art Museum for the Summer Art's Education Program, and worked with the Assistant Curator of Education of Laguna Art Museum to create the curriculum for the summer program.
Julio is an artist working out of Santa Ana, CA. He runs a gallery, B Minus Studios, in the historic Santora Building. He has curated nine exhibitions at the gallery, and was the 2015 Juror for the Palos Verdes Annual Holiday Exhibition.
He is represented by RawSalt in Laguna Beach where he has had his solo exhibition 'Surreal'. His work has also been exhibited at Laguna Art Museum, DAX Gallery, Marcus Gallery, Five Columns Gallery, and a solo exhibition at Wittenberg University.
Labra has his MFA in Painting from Laguna College of Art and Design, and his BFA in Illustration from the Art Academy of Cincinnati as the 2014 valedictorian. During his education Labra traveled to Italy to study the artists of the Early Renaissance and the Baroque periods. He was captivated by the works of Bernini and Caravaggio, and bases his compositions and colors from both of these masters. He also has a strong interest in archaeology and anthropology. He has excavated a 17th century priest while in Italy, and explored the Mayan ruins in Belize and Guatemala.